Benedict Cumberbatch joins "Star Trek 2" as villain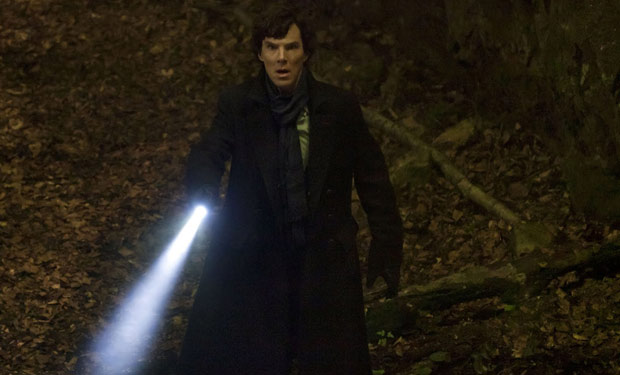 Posted by Terri Schwartz on
So much for the theory that Khan was going to be the villain of "Star Trek 2" because director J.J. Abrams was courting Hispanic actors for the role. Turns out that the part actually ended up going to a Brit: Benedict Cumberbatch.
Variety learned that the "Sherlock Holmes" star won out the part over previous top contender Edgar Ramirez. So does this mean the role is or isn't Khan? At this point, we honestly have no idea.
This will be Cumberbatch's first big American break out following his success as Sherlock Holmes in the BBC series "Sherlock." His costar Martin Freeman has already had his big break thanks to Peter Jackson casting him as the titular "The Hobbit" in the upcoming "Lord of the Rings" prequel. Cumberbatch has a part in that film as the voice of the dragon Smaug and also had bit roles in "War Horse" and "Tinker, Tailor, Soldier, Spy," but this will be his biggest role in a Hollywood film to date.
In addition to Cumberbatch, another British actor has been cast in "Trek 2" as well. Variety reports that "Doctor Who" star Noel Clarke has landed the role of a "family man with a wife and young daughter," though the rest of the details of his character are being kept under wraps.
"Star Trek 2" is set to hit theaters in 3D on May 17, 2013.
Do you think Cumberbatch and Clarke are good fits for "Star Trek 2"? Tell us in the comments section below or on Facebook and Twitter.