The 7 best unproduced Batman screenplays (and what happened)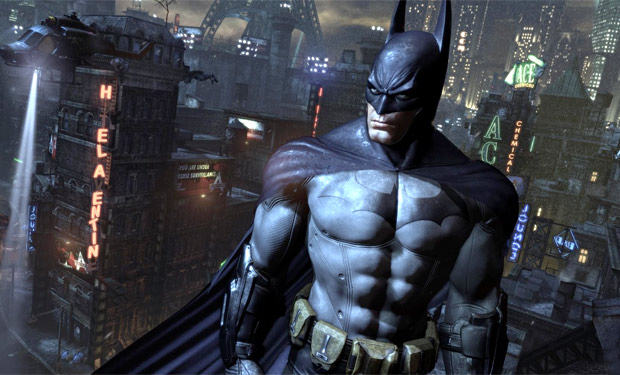 Posted by Bryan Enk on
5. "Batman Beyond" by Paul Dini and Alan Burnett; consulted by Neil Stephenson
What Was It: Warner Bros. briefly considered a live-action version of the successful animated series, "Batman Beyond," as a way to reboot the franchise. Taking place several years in the future, a high schooler named Terry McGinness revives the long-dormant Batman mantle, mentored by an elderly Bruce Wayne as he fights crime in a dystopian Gotham City. The studio announced in August 2000 that it was developing the project with Boaz Yakin ("Remember the Titans") attached to direct.
What Happened: WB displayed a remarkable sense of respect by hiring series creator Paul Dini to write the "Batman Beyond" screenplay, but the studio soon lost interest as alternate "Batman" scripts began to pile up. Warners started to think that maybe the key to bringing the Dark Knight back to life wasn't in the future, but the past…
---
6. "Batman: Year One" by Frank Miller and Darren Aronofsky
What Was It: Warner Bros. was finally on to something when it started considering an adaptation of Frank Miller's celebrated graphic novel, "Batman: Year One," to be directed by Darren Aronofsky, the Boy Wonder behind "Pi" and "Requiem For a Dream." Joel Schumacher had pitched a "Year One" film but the studio had its eye on Aronofsky for the project, who had previously expressed an interest in casting Clint Eastwood in an adaptation of Miller's "Batman: The Dark Knight Returns." "Year One," which chronicles the early days of the Dark Knight and his relationship with a certain Gotham cop by the name of Jim Gordon, was to be inspired by 1970s crime dramas such as "Taxi Driver," "The French Connection," "Serpico" and "Death Wish." Aronofsky, not surprisingly, wanted to bring "an independent guerrilla flavor to it."
What Happened: "Year One" ended up being too violent for WB (both Aronofsky and Miller were apparently leaning towards an R rating — which, let's face it, would and will never happen for a "Batman" movie in a million years). The studio had the Wachowski Brothers write a proposal for a new script and approached Aronofsky to direct that instead; the Boy Wonder turned down the offer and WB subsequently enlisted more pitches. Finally, in January 2003, Christopher Nolan was hired to take over and the result was "Batman Begins" in 2005.
---
7. "Batman vs. Superman," directed by Wolfgang Petersen
What It Is: A project that thankfully never made it past a handful of jumping-the-gun Ain't It Cool News posts, "Batman vs. Superman" would've had the Dark Knight and the Man of Steel joining forces as the ultimate crimefighting duo until their differences in personality, method and philosophy lead to them beating the crap out of each other. Or something. The film was set to be directed by Wolfgang Petersen, who had previously done wonders for WB with "The NeverEnding Story" and "In the Line of Fire."
What Happened: Absolutely nothing, thank the Maker. This writer remembers an Ain'tItCoolNews post that said something like "JUDE LAW is SUPERMAN and COLIN FARRELL is BATMAN," and then it all just kind of died the silent death it deserved. WB itself would later make a joke about this ill-advised nonsense by displaying a "Batman vs. Superman" billboard in a scene from "I Am Legend" — now we know what really wiped out the human race (except for Will Smith).
Which one of these unproduced Batman screenplays do you wish had made it to the silver screen? Let us know in the comments below, or on Facebook or Twitter.