"Arrested Development" movie currently being written, full cast is back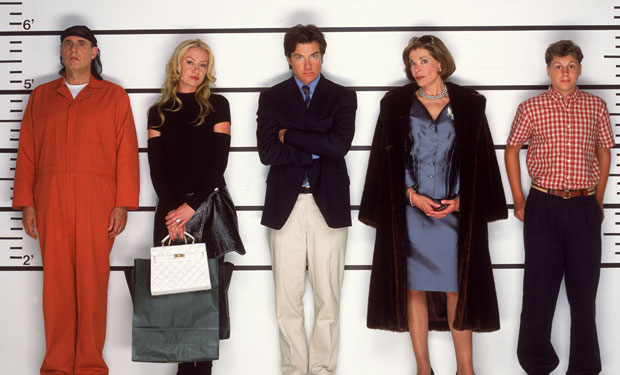 Posted by Terri Schwartz on
As an "Arrested Development" fan, it's hard not to be excited about the plan to create a 10 episode series and then movie to premiere on Netflix. But since it was announced in October, skeptics have been ready to claim that the project will never come to fruition. Not so, says writer Dean Lorey. The series-to-movie addition to the "Arrested Development" series is well and truly happening.
"We're really doing this thing. Mitch Hurwitz, Jim Vallely and I are off writing the new season of ARRESTED to premiere on Netflix in 2013," he wrote on his blog. "The original cast is back. There are offices and parking spaces. We're shooting this year. I wish I could give more specifics but, for the moment, even the schedule is being kept under wraps. But it's happening and it's great to be back with my pals from the show."
So there you have it. This thing is really, really happening. The original series ran for three seasons from 2003 to 2006 on Fox before it was canceled. The current plan is for the series to have a 10 episode return on Netflix followed by a feature film. The 10-episode run will feature on catching the audience up-to-date with what the show's characters have been up to over the past six years.
If Jason Bateman still has it right, filming should start this summer with the episodes' release in early 2013. So much for Ron Howard's implication that the TV series and movie are still a ways off.
"'Arrested Development' is one of the finest American comedies in TV history and its return through Netflix is a perfect example of how we are working closely with studios and networks to provide consumers with entertainment they love," Netflix's chief content officer Ted Sarandos said in a statement in November.
Are you glad that "Arrested Development" is finally moving forward? Tell us in the comments section below or on Facebook and Twitter.