Ron Howard gives "Arrested Development" movie updates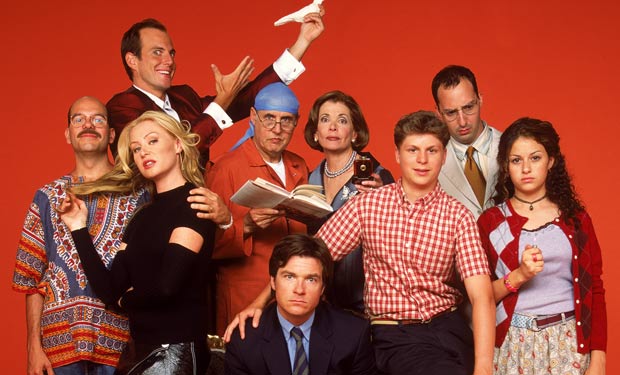 Posted by Terri Schwartz on
Fans have been clamoring for an "Arrested Development" movie since the day the show went off the air in 2006. It was in that final episode that narrator Ron Howard uttered the now-famous suggestion that maybe the Bluth's story should be made into a movie. Since then, no one involved in the production has managed to escape an interview without being asked about the highly anticipated film and, even after its announcement, that hasn't changed a bit.
Howard recently sat down with Collider at Sundance and talked about the "Arrested Development" movie and Netflix-owned TV show. He's agreed to voice the series' narrator again, but unfortunately doesn't have too much of an update on when production will actually get started on both projects.
"There's not a specific start date, but Mitch Hurwitz is definitely working to quickly get it all underway," Howard said. "I don't want to burden him with any release dates, but I know he's well underway and it's something he's been thinking about a lot, over the previous year."
That being said, it sounds like we've taken a few steps back from the big reveal of Hurwitz's planned TV-series-into-a-movie idea. Howard's implication seems to be that more "Arrested Development" is still a ways off.
"It's a huge challenge 'cause we're talking about 10 episodes, or almost character studies, individually featuring various characters from the Bluth family and showing where they are now and updating audiences, as we build to what we eventually expect and hope will be a movie. So, we need to re-acclimate everybody," he said.
If fans need re-acclimation, they can just catch one of the many airings of "Arrested Development" on IFC nearly every day. But we understand that it takes some time to organize all the crazy shenanigans that the Bluths have likely been up to — like Buster getting an iPad for a hand — into a cohesive story.
"He's got some hilarious idea about where these characters are in the world now, four or five years later, what they've been up to, what their frame of mind is now, and how they relate to each other," Howard teased. "It's pretty hilarious, outrageous stuff. Mitch is really enjoying delving back into the Bluth family."
Are you looking forward to more "Arrested Development"? Tell us in the comments section below or on Facebook and Twitter.