"American Reunion" international trailer has new jokes, old friends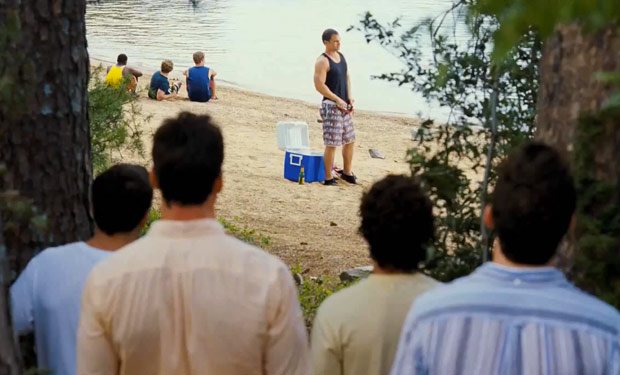 Posted by Terri Schwartz on
A new international trailer for "American Reunion" proves that, though the cast may be all grown up, this is still a movie for the kid in all of us. Cue the shitting-in-a-cooler, covering-your-dick-with-a-frying-pan action.
Much of this trailer is the same as what we saw in the previously released greenband trailer, but there are plenty of new gems to get excited for. "Twilight" jokes? Check. The return of Shannon Elizabeth? You betcha. And what's a trailer to do without some good ol' fashioned "made you show your boobs" jokes.
"American Reunion" follows our favorite East Great Falls High graduates when they reunite after not seeing each other for several years. Jim (Jason Biggs) and Michelle (Alyson Hannigan) are the only two high school sweethearts who got married, but Oz (Chris Klein) did pretty well for himself by marrying "30 Rock" beauty Katrina Bowden. As for the rest of the group, we'll have to wait until April 6 to find out how the 10 years that passed since graduation treated them.
"American Reunion" also stars Sean William Scott, Eugene Levy, Tara Reid, Mena Suvari, Shannon Elizabeth, Thomas Ian Nicholas, John Cho and Eddie Kaye Thomas.
What did you think of this new trailer? Tell us in the comments section below or on Facebook and Twitter.