The 25 best facial expressions of "Avatar"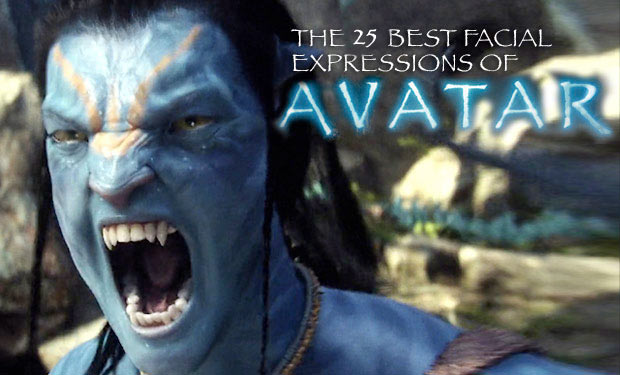 Posted by Terri Schwartz on
It's been just about two years since "Avatar" dominated the box office and swept that year's Oscar nominations, but it's still a movie that's close to our heart. With discussions taking place over the validity of Andy Serkis' place in the Best Actor awards pool, we couldn't help but think back to some other impressively rendered CGI motion capture. Or, more importantly, the great (and sometimes hilarious) expressions that were a result of it.
So, you're welcome world. And don't forget to check out the new iTunes special edition version of "Avatar," an updated version of the film that lets you deconstruct some of the best scenes to reveal how Cameron applied his special effects. It also features an original screenplay by Cameron, his scriptment (a novella with some scenes broken out into dialogue), a gallery of 1,700 images and more.
But without further ado, here are the 25 best facial expressions of "Avatar."
---
1. Grimace.
---
2. "Run! Definitely run!"
---
3. Snarl.
---
4. "You should not be here."
---
5. Hiss!
---
6. "Why me? That's not fair…" "Talk to the hand."
---
7. Sad face.
---
8. "Yes!"
---
9. Oh my goodness…
---
10. "Ha!"