What to Watch on IFC: December 5 – December 11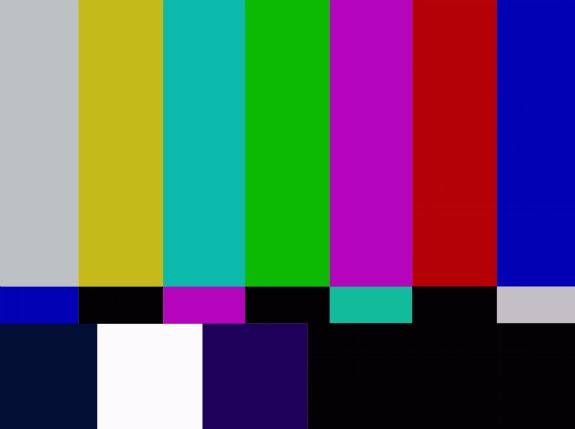 Posted by Melissa Locker on
Well the holidays are upon us. It's exhausting tracking down those partridges in pear trees, not to mention all those French hens, turtledoves and lords a leaping. Take a break and watch some quality entertainment.
Here's what to watch this week on IFC:
Monday
The first rule of hitchhiking is, Don't Panic. The second rule is bring your own towel. Want to learn the ins and outs of intergalactic hitchhiking? Well, don't panic, we're showing Douglas Adams' "The Hitchhiker's Guide to the Galaxy" at 8 and 10:15 p.m. ET.
Tuesday
Stanley Kubrick's "Full Metal Jacket" starts at 8 p.m. and 11 p.m. ET.
Wednesday
Spike Lee's World War II film "Miracle at St. Anna" begins in 1983 with Hector Negron, a veteran of that war, unexpectedly shooting a customer dead. Police discover that the suspect, a quiet postal worker, kept a statue head worth millions of dollars in his apartment. An eager young reporter (Joseph Gordon-Levitt) interviews Negron in his cell about the mysterious artifact. It starts at 11 p.m. ET.
Thursday
Ted Demme's "Beautiful Girls" stars a young Natalie Portman, Uma Thurman, Timothy Hutton, Lauren Holly, Martha Plimpton, Matt Dillon, and Michael Rapaport as a a diverse band of former classmates in town for a high-school class in reunion. It starts at 8 p.m. ET.
Friday
A group of close female friends on a yearly adventure vacation find themselves trapped and hunted in a series of caves by an unknown force that lurks in the shadows in "The Descent," the second horror feature from Dog Soldiers writer/director Neil Marshall. "The Descent" starts at 10:30 p.m. ET.
Saturday
Ben Kingsley stars in "Sexy Beast" as an unwelcome visitor determined to get a retired associate to join him on a job, unfortunately the man is unwilling to volunteer his services. What ensues is a battle of wills between the two men, with Don (Kingsley) intimidating, prodding, and manipulating his onetime friend to get what he wants, forever changing the lives of those around him in the process. It airs at 8 p.m. and 12:15 a.m. ET.
Sunday
Robert Rodriguez + Quentin Tarantino + George Clooney + Salma Hayek = "From Dusk Till Dawn" at 8:45 p.m. ET. What else do you need to know?