What to Watch on IFC: December 12 – December 18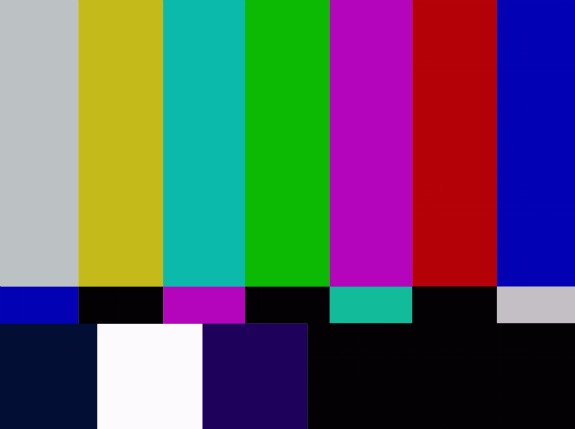 Posted by Melissa Locker on
Here's what to watch this week on IFC:
Monday
Don't know about you, but whenever we're exhausted from spending hours in the 10th Circle of Hell a.k.a. The Mall looking for the perfect Christmas present for cranky Uncle Leo, Bill Murray's inspirational speech from "Meatballs" starts running through our heads on a loop. "It just doesn't matter! It just doesn't matter!" Know what does matter? That "Meatballs" is airing at 8 p.m. ET. Merry Christmas!
Tuesday
Nothing says Christmas like "American Psycho" on IFC, right? Well, that probably depends on how you feel about the prospect of spending hours and hours with your family. Cheer yourself up Christian Bale as Patrick Bateman when Bret Easton Ellis' murderous investment banker novel comes to life at 8 p.m. ET.
Wednesday
"Kaos" sounds like the most aptly-named holiday movie ever, right? While the stories that take place simultaneously in the film may have nothing to do with Santa, elves, or the Hannukkah fairy, we're sure you'll enjoy watching Italy's fraternal filmmaking team of Paolo and Vittorio Taviani whip up another multistoried masterpiece as you browse Amazon for last minute shopping ideas or doing stomach crunches in advance of the annual egg nog chugging contest.
Thursday
Join the ranks of people who watch "Gandhi" and shriek, "Sexy Beast!" while pointing at Ben Kingsley. Sounds like a fun trick sure to win you friends, right? So tune in to "Sexy Beast" at 8 p.m. ET. If you don't we'll send Don after you.
Friday
Do Friday night right and stay in watching back-to-back episodes of David Cross shows and trolling Reddit for pictures of him as a Never Nude and a Ripper. Beginning at 8 p.m. ET we have episodes of "Arrested Development" and "The Increasingly Poor Decisions of Todd Margaret," which returns to IFC on Jan. 6, 2012 at 10:30 p.m. ET. Please to enjoy.
Saturday
It's cold outside, so we're showing movies so good you won't mind being stuck inside all day. At 5:30 p.m. ET we have Wes Anderson's "The Life Aquatic with Steve Zissou." Then run to the bathroom, order the pizza and settle in, because we're showing a double feature of awesome with Monty Python's "Holy Grail" at 8 p.m. ET and "Life of Brian" at 10. In the greatest American tradition: But wait! There's more! At midnight we're showing you John Waters' "Pecker." Good thing it is Saturday because you're not going anywhere.
Sunday
Recover from yesterday's epic movie marathon with back-to-back episodes of "Freaks and Geeks" beginning at 12/11 c. You're welcome.