What to Watch on IFC: December 27 – January 1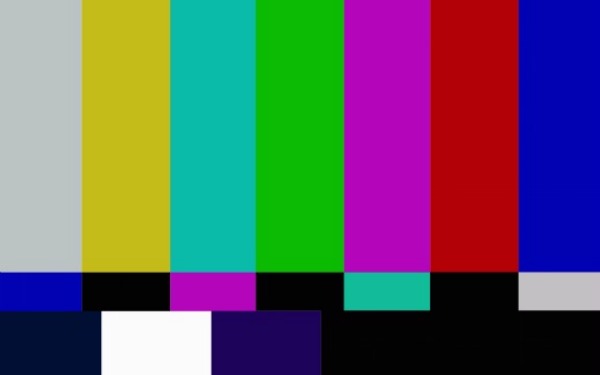 Posted by Melissa Locker on
It's that magical week between Christmas and New Year's when anyone who is working is wildly unhappy about it. So let's all shut our computers and go sit on the couch with the television turned to IFC while our moms bring us snacks when we yell really loudly. A (lazy) people united, will never be defeated.
Here's what to watch this week on IFC:
Tuesday
If you like Quentin Tarantino's "Reservoir Dogs" you're sure to like "The Boondock Saints." In this wild vigilante thriller, two Catholic men acting on God's will, set out to kill pretty much everyone. Brothers Conner and Murphy MacManus (Sean Patrick Flanery and Norman Reedus) take to performing their divine duty against the Russian mob. They massacre a bunch of unsuspecting Mafioso in a scene of absurd violence, then they let more blood in a mass killing of porn-shop customers. Instead of getting thrown in jail, they are dubbed "saints" by the Boston Herald, and they are praised by brilliant, tortured, and gay FBI agent Paul Smecker (Willem Dafoe). The fun starts at 8 p.m. ET.
Wednesday
In from "From Dusk Till Dawn," which airs tonight at 8 p.m. ET, director Robert Rodriguez and screenwriter Quentin Tarantino, Tarantino stars with George Clooney as a pair of bad-to-the-bone brothers named Seth and Richie Gecko. After a string of robberies that left a river of blood in the Geckos' wake, the sadistic siblings head to Mexico to live the good life. To get over the border, they kidnap Jacob Fuller, a widowed preacher played by Harvey Keitel, and his two children, Kate (Juliette Lewis) and Scott (Ernest Liu). Once south of the border, the quintet park their RV at a rough-and-tumble trucker bar called The Titty Twister, where Seth and Richie are supposed to meet a local thug. After a couple of drinks, they realize that they're not in a typical bar, as the entire place begins to teem with vicious, blood-sucking vampires. And then the fun really starts.
Thursday
When you watch "Scary Movie" you'll die laughing. From the mind that brought you "I'm Gonna Git You Sucka" comes this parody of the teen slasher flick. As you might expect, a group of teenagers — not-terribly-bright Buffy (Shannon Elizabeth), her best friend Brenda (Regina Hall), stoner Shorty (Marlon Wayans), fey football player Ray (Shawn Wayans), loudmouthed Greg (Lochlyn Munro), sexually overexcited Bobby (Jon Abrahams), and his prim girlfriend Cindy (Anna Faris) — are on the run from a maniacal killer who is looking for revenge after the kids accidentally kill a man following an auto accident. It airs at 8 and 10 p.m. ET.
Friday
Look, we know that some people like to go out on Friday nights, but we all know that is amateur night, right? We know that real professionals go out on Tuesdays and stay home on Fridays. To revel in that life choice, we are showing back-to-back episodes of "Arrested Development" beginning at 8 p.m. ET on Friday, followed by two episodes of David Cross as "Todd Margaret." We now what's up …and it's staying in on Fridays.
Saturday
It's New Year's Eve, which around these parts means one thing: Three Stooges marathon! Starting at 6 p.m. ET and running until the wee hours of the new year, we will be airing nothing but the best of Larry, Curly, Moe, and sometimes Shep. It's an IFC tradition!
Sunday
Happy New Year's Day! You may have made some poor decisions last night (tequila, spray cheese and gummi bears never mix, okay?) so to help nurse the first hangover of 2012, we're showing an all day marathon of "The Increasingly Poor Decisions of Todd Margaret." You know that leaving the couch would be the worst decision of all.
video player loading
.
.
.