What Are You Lookin' At? An introduction from blogger Claire Evans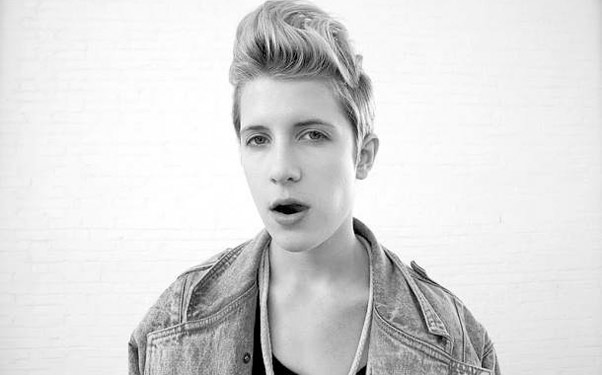 Posted by Claire Evans on
A few months after the season finale of the first season of "Portlandia" aired, I was strolling around my Southeast Portland neighborhood and saw the following thing: a dreadlocked, shirtless man in a top hat, riding a double-decker bicycle, pulling a sunglasses-wearing dog in a wagon. I stopped in my tracks and gawked. The man looked back at me, genuinely offended. "What are you lookin' at?" he called out from his precariously hand-welded cycle contraption. This was the moment I realized, after living in Portland for the majority of my life, that there was something genuinely preposterous about my hometown. Where else could someone be made to feel rude for staring at such a spectacle? Where else could such a spectacle be so common as to be run-of-the-mill?
When I moved to Portland, I was seven years old. Believe it or not, we didn't have artisanally-roasted direct trade coffee then. We didn't have mobile vegan French-fry carts. You couldn't even buy a decent baguette anywhere. By the time I was college-aged, however, Portland had metamorphosed from a completely pleasant, relatively anonymous hamlet to a place with cachet–suddenly, people didn't think of Oregon as a stretch of forest wedged between Washington and California, but as a destination in itself. Its relevance has only ballooned since: now Portland has enough cultural credence that it can actually be the subject of a television show, a fact that I continue to be boggled by.
But, of course, Portland is just the (dreadlocked, shirtless) figurehead of a culture that has metastasized across the country in the last ten years. There's a little Portland in Austin, in San Francisco, in New York and Chicago. When I travel across the U.S. with my band–and to a lesser extent, the world–I discover pockets of "Portlandia" everywhere, from coffee roasteries and farmer's markets to the ubiquity of put-a-bird-on-it art. Seemingly everyone I talk to on the road has a sister, cousin, or college buddy who's recently relocated to the Rose City. Its presence is actually inescapable, and its final initiation into the mainstream cultural consciousness is the trial by fire: comedy.
Portland is the most hilariously defensive, most self-consciously proud place I've ever lived; seemingly every article about the city in the national media causes its residents to shudder in collective horror. But we're also proud of our weird, wet burg, and Portlanders know that if it's recognizable enough to be poked fun of, then it means we're doing something right. Over the next few months, we'll be blogging from the heart of Stumptown about local lore, insider knowledge, micro-brewed beverages and the rapid and unchecked proliferation of all things Portland in the world. Hopefully, that's something we can all enjoy gawking at.