New Washington theater will encourage texting and cell phone use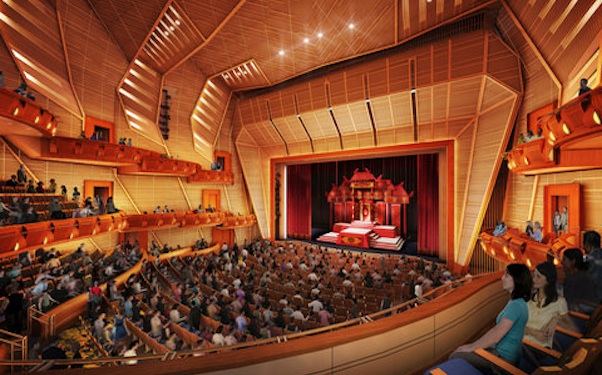 Posted by Matt Singer on
Perhaps you remember my Movie Theater Etiquette Manifesto and Petition which I published earlier this summer. Perhaps you remember its second bullet point, which followed a call for patrons to shut their mouths when the movie's playing. It was "Turn Off Your Cell Phone When the Movie Starts." That means no answering calls on your phone, no texting on your phone, no checking the time on your phone, no nothing. If you have a job that requires your phone stay on during a movie, you should sit in the last row of the theater so you don't disturb anyone when you use it. And if you're waiting on an emergency call at the movie theater, maybe you should have picked another time to catch "Happy Feet Two."
In the months since this I wrote my Manifesto, I've spoken to many people who agree with me about this rule and witnessed plenty of people in movie theaters who clearly and sadly do not. And it appears things are getting worse, not better. The New York Times reports that a new theater — not a movie theater, but a venue for plays and live musical performances — opening near Seattle, Washington in 2014 is being built in such a manner as to encourage texting and "nondisruptive" cell phone use. From their article:
"This is the wave of the future for the people we worry about attracting," said John Haynes, the theater's executive director. "Simply forbidding it and embarrassing people is not the way to go. So we are wiring the building in anticipation of finding ways to make it work over time."
At The Tateuchi Center in Bellevue, Washington (concept art above), those ways to make it work will include a building-specific cellphone antennae to boost reception and service inside the hall and the distribution of light-dimming screens to customers who plan on texting and updating their Facebook pages during the performance.
I am sure the people who work at the Tateuchi Center are thoughtful, intelligent people. I don't think they came to the decision to be a texting-friendly theater lightly. They probably are being forward thinking in considering the way that technology is transforming the way we consume media, and for that, I can theoretically commend them. But if I lived in Seattle I would never under any circumstances attend any concert or live performance in this theater. How could you, knowing that you're almost certainly going to be distracted and disengaged from whatever you've paid to see by people using their personal electronic devices?
The Tateuchi Center's plan calls for "nondisruptive" cell use but in my experience a)all cell use is disruptive cell use and b)even if tweeting and texting are considered nondisruptive, encouraging those activities encourages the disruptive ones. If people are playing with their phones, they're more likely to leave their ringers on and more likely to answer their phone when it goes off. Once you give people an inch with their smartphones, they take a mile. Pretty soon it's dogs and cats living together and mass hysteria. But, hey, if you enjoy when orchestral performances are interrupted by the theme to "Danger Mouse," the Tateuchi Center will be the place for you!
Maybe as an old fogey over the age of 30, I'm outside the youthful audience the theater wants to attract. And it would not surprise me — though it would depress me — if by the time the Tateuchi Center opens it is not the only concert venue in the country to offer phone-friendly seating. Personally, I look at it this way. By acquiescing to the desires of the impatient and the rude, you're acknowledging the entertainment you're offering is too boring to hold someone's attention on its own. If you have no faith in your programming, why should I pay for it? If I want to watch other people use their phones while I listen to music, I have a wife with an iPhone and a whole wall of CDs right here.
What do you think of the Tateuchi Center's pro-texting policy? Tell us in the comments below or write to us on Facebook and Twitter.