Ti West asks the Internet not to pirate his movie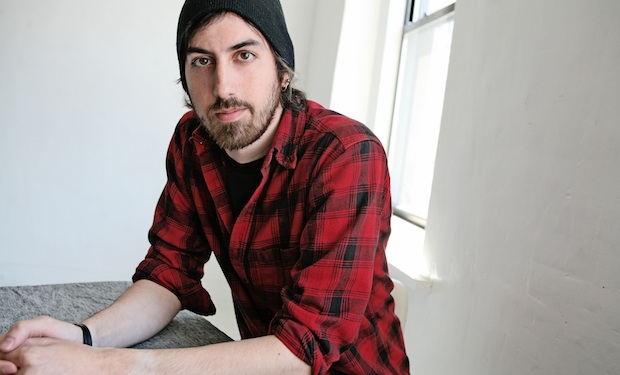 Posted by Matt Singer on
"The Innkeepers," the new horror film from "The House of the Devil" director Ti West, will be available on video on demand starting tomorrow (it opens in theaters on February 3). I saw "The Innkeepers" at South by Southwest; I'd say it's definitely worth your money. But will you pay for it? Or will you wait for it to pop up on torrent site — which, knowing the Internet, won't be very long — and download it for free?
If you answered "download it for free," do me a favor: read this letter from West explaining why you shouldn't first. One of the most popular arguments for piracy is the Robin Hood theory — "These movie studios have hundreds of millions of dollars; I don't, therefore it's okay for me to take one." — West, who still hasn't seen any money from "The House of the Devil," explains what that feels like from the perspective of an indie filmmaker:

"Every time you purchase something you are making a statement. You are creating physical evidence that something has value. If something has a high value, then it becomes in high demand. So if you make a concerted effort to support lesser-known, interesting and esoteric things (Art?) then you are helping make those lesser-known things more popular. I'm sure we can all agree that there are incredible movies made every year that never get the attention they deserve – That's not the movies' fault. That is our collective fault for not being proactive enough to GO OUT OF OUR WAY to support them. So yes, I want you to go out of your way and pay for my movie. Not because I'm greedy, but because if the movie makes money (whomever for) that's tangible evidence of a paying audience out there for movies like mine. For independent films. For something different. Not just bland remakes/sequels or live action versions of comic books/cartoons/boardgames. This is a powerful time for the consumer. With a small platform release like ours (VOD/Theatrical), it's been made incredibly easy for you to support the film… You don't even have to get out of bed."


Even on a film as small as West's, your money isn't going directly into his pocket. But it is going to the people who gave West the dough to make "The Innkeepers" in the first place. And it's telling them you like his work and you want to see more of it. Or, as film producer Keith Calder eloquently put it in this follow-up note to West's piece:
"The types of films that can make money are the types of films that keep getting made. That is the simple math of the film industry. When someone loves a film they didn't pay for, that's a vote that doesn't get counted. When someone hates a film they did pay for, that's a vote for more movies like that. So if you pay to see 'Transformers 3' in theaters and pirate 'The Innkeepers,' it's a vote that you want more films like 'Transformers 3' and don't want films like 'The Innkeepers.'"


West's plea comes on the heels of comedian Louis C.K.'s plea to consumers to buy his new stand-up special instead of illegally downloading it. Whether C.K.'s letter made a difference, his special is doing phenomenally well — so well, in fact that he's started donating some of the proceeds to charity. That's an encouraging sign for independent artists.
So bear that in mind and vote with your dollars, people. If you liked "The House of the Devil" and you want to see "The Innkeepers," pay for it. If you're taking it, you're not just hurting some big faceless conglomerate. You're also hurting that guy sitting at that table up there.
Has West's letter affected your thoughts on piracy? Tell us in the comments below or write to us on Facebook and Twitter.