Potential "Thor 2" director candidates surface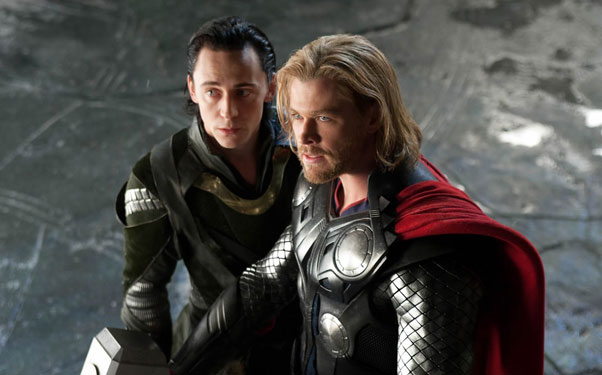 Posted by Terri Schwartz on
It sounds like we were pretty on the ball when we guessed that a TV director would be brought in to replace Patty Jenkins after she departed "Thor 2" last week. A new report is saying that two "Game of Thrones" graduates are in contention for the position, though a reporter for Variety teases that one is a likelier candidate than the other.
The Hollywood Reporter has learned that Alan Taylor and Daniel Minahan are the two leading candidates for the "Thor 2" gig. Taylor directed the feature "Palookaville" as well as episodes of "Boardwalk Empire," "The Sopranos," "Game of Thrones," "Mad Men" and "Playboy Club." Minahan directed the respected 2001 feature "Series 7: The Contenders" as well as episodes of "True Blood," "Game of Thrones," "Deadwood" and "Grey's Anatomy."
But Variety's Jeff Sneider doesn't think Minahan has as good a shot for the job. "Don't believe everything you read. If I were a betting man, I'd say DANIEL MINAHAN ain't getting the THOR 2 gig… much as I loved SERIES 7," he tweeted.
Once a new director is chosen for the film, Marvel can get to work hiring a new writer to rework the script. THR says that the current possible writers include "Master and Commander's" John Collee, "Falling Skies'" Robert Rodat and "Silent Hill's" Roger Avary. Don Payne wrote the original script.
"Thor 2" is set to hit theaters on November 15, 2013.
Which writer/director combo do you think would be best for "Thor 2"? Tell us in the comments section below or on Facebook and Twitter.