"The Three Stooges" trailer looks nyucky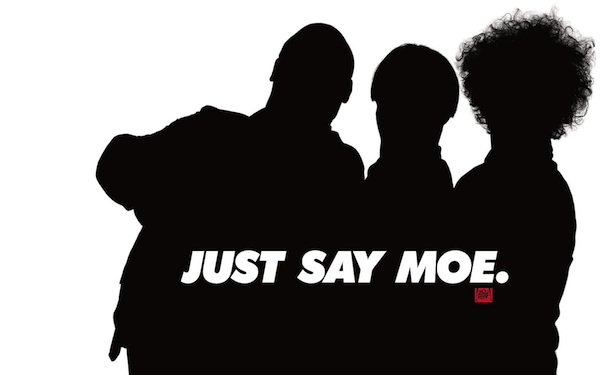 Posted by Matt Singer on
They're back! The Stooges! Moe! Larry! Curly! Snooki!
Wait, Snooki? Here's the first teaser for "The Three Stooges." Just watch.
And here's the IMDb plot synopsis:
"While trying to save their childhood orphanage, Moe, Larry, and Curly inadvertently stumble into a murder plot and wind up starring in a reality TV show."
A reality show co-starring Snooki? According to Wikipedia, this particular "Three Stooges" film has been in development since 2001, when Snooki was still a gleam in an MTV casting director's eye. That's when the Farrelly Brothers, Peter and Bobby, signed on and first wrote a "Stooges" screenplay with Mike Cerrone. The script bounced around Hollywood for years, landing at MGM shortly before the studio went bankrupt, until it finally found a home at Fox. At one point, the cast was supposed to feature Benicio Del Toro, Sean Penn, and Jim Carrey as the titular knuckleheads, but all three later dropped out and were replaced by the current cast, Chris Diamantopoulos, Sean Hayes, and Will Sasso.
You don't need a good movie to make a good trailer; you just need a movie with two good minutes. I'm worried at this point that "The Three Stooges" doesn't even have that. Maybe I'm just not a big enough fan of the old Stooges schtick, with all the pokes and punches and woo woo woos, because that's basically all this trailer advertises. I'd be curious to hear what a real die-hard Stooges fan thinks of this trailer, and what they wind up thinking of the finished movie because they seem to be the main audience the Farrellys are going for. To an extremely casual fan like me, it just looks kind of nyucky. (Nyuck nyuck nyuck!)
On Monday, I wrote a piece here on IFC.com expounding on Drew McWeeny's theory that we are currently witnessing "The Age of Fanfiction" in Hollywood. Looking at this trailer, it's hard not to think that the Farrelly's "Three Stooges" is going to be another major example. These guys who've loved the Stooges their whole lives got to take over the property and update it (sort of). It looks like an extremely glossy fanfilm, and it opens April 13, 2012.
What do you think of the "Three Stooges" trailer? Tell us in the comments below or write to us on Facebook and Twitter.