The porn parody titles of 2011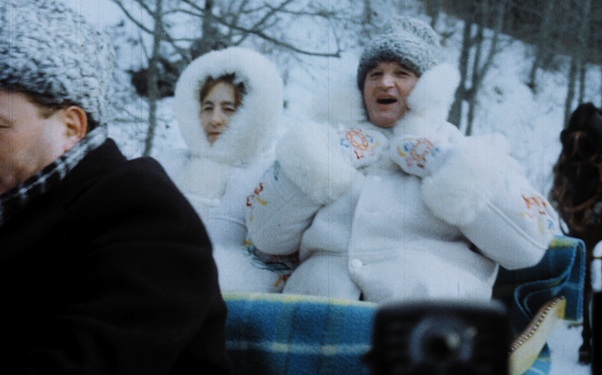 Posted by Matt Singer on
Ah, December. The time of year when we reflect on what the last twelve months of cinema have meant, with dignity, thoughtfulness, and respect. Oh, and also the time of the year where we take the names of movies and make them really, really filthy by imagining how the porn industry would turn them into parody titles, a la "Edward Penishands," "The Sexorcist," "Intercourse with a Vampire," "On Golden Blonde," and other immortal classics.
Someday soon, those legends may be joined by the titles you see below (all I ask for is a special thank you in the credits. And a walk-on role. Kidding. (Maybe.)) And now, please welcome the 2011 class of porn parody titles! They are:
"War Whores"
"Meek in Cutoffs"
"Mars Needs MILFs"
"The Cum Diary"
"Moneyballs"
"Project Nympho"
"The Foreskin I Live In"
"Another Earth-Shaking Orgasm"
"The Pornography of Nicolae Ceausescu"
"Elite Squat: The Enemy Within (My Butt)"

And, of course, let's not forget the movie titles of 2011 that also function as their own porn parody titles:
"The Thing"
"Puss in Boots"
"Just Go With It"
"The Beaver"
"Fast Five"
"The Iron Lady"
"Friends With Benefits"
"30 Minutes or Less"
"A Good Old Fashioned Orgy"
Did I forget to mention this post is kind of NSFW? I probably should have mentioned that. Y'know, like, earlier. Sorry.
Got a 2011 porn parody title? Let's hear it! Leave it in the comments below or write to us on Facebook and Twitter. Oh and try not to gross us out too much. Our moms are reading.