"The Lone Ranger" gets Tom Wilkinson, Armie Hammer and Johnny Depp back for main roles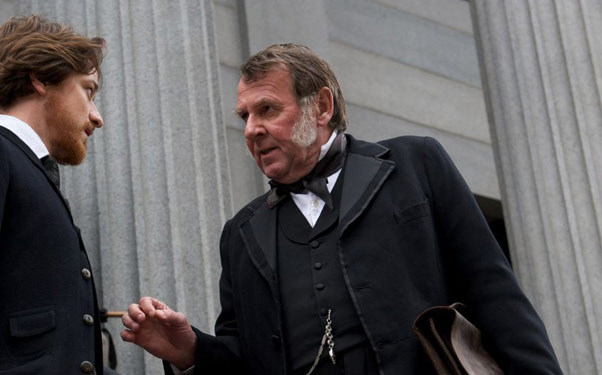 Posted by Terri Schwartz on
After several starts and stops, it looks like production on "The Lone Ranger" is finally ready to go full steam ahead. Disney has officially green lit the film to go into production, and that means all the major cast members are coming back to the project.
Deadline is reporting that the film's major players like Armie Hammer, Johnny Depp and Ruth Wilson have kept their schedules open and are now back on board to film "The Lone Ranger." In addition, Tom Wilkinson is finalizing his deal to play lead villain Latham Cole, a railroad tycoon in the Old West.
Disney (and we) seems to be hoping that "The Lone Ranger" will be a return to the success that "Pirates of the Caribbean: The Curse of the Black Pearl" found in 2003. The film reunites Depp with director Gore Verbinski, producer Jerry Bruckheimer and writers Ted Elliot and Terry Rossio. Though Hammer plays the titular lone ranger in the film, it will be interesting to see if Depp steals the show as Tonto like he did as Captain Jack Sparrow in "Pirates."
In addition to the four previously mentioned actors, "The Lone Ranger" stars Barry Pepper, Helena Bonham Carter, James Badge Dale and Dwight Yoakum. It is set to hit theaters in May 2013.
Are you glad "The Lone Ranger" is finally being made? Tell us in the comments section below or on Facebook and Twitter.