Get your IFC.com piece for the #HungerGames100 Poster Puzzle Hunt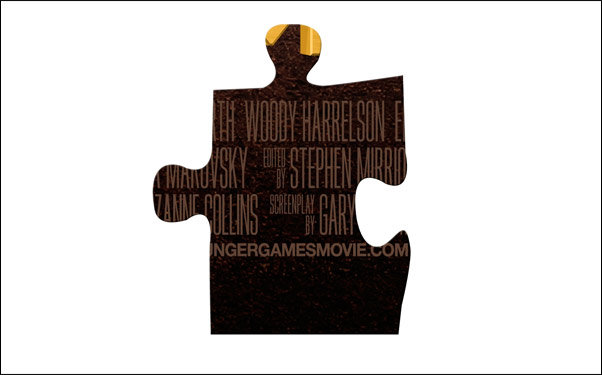 Posted by Brian Jacks on
To celebrate less than 100 days until the March 23, 2012 release of "The Hunger Games," Lionsgate has teamed with 100 websites to each offer one piece of a giant poster. After the first person solves the puzzle and posts, the studio will then reveal the full poster on Facebook.
IFC.com is proud to host piece #48/100. So here's what you do. Click here to download #48. Then print it and cut out the puzzle piece. Next you search Twitter for the hashtag #HungerGagmes100, find the other 99 pieces, and do the same with them. When you have the completed poster, post it to Facebook with the @tag The Hunger Games Official Movie Page. Easy peasy, right?
If you need additional instructions or have questions, check out the homepage for this massive hunt right here.
"The Hunger Games" follows Katniss Everdeen (Jennifer Lawrence), a resident of the dystopian nation of Panem located within the ruins of the former North America. As retribution for the twelve outlying districts rising up against the Capitol nearly 100 years prior, two teenage subjects from each district are chosen to compete in the annual Hunger Games, a televised fight to the death.
Will you track down all 100 pieces? Let us know in the comments below or on Facebook or Twitter.