"The Evil Dead" remake finds a distributor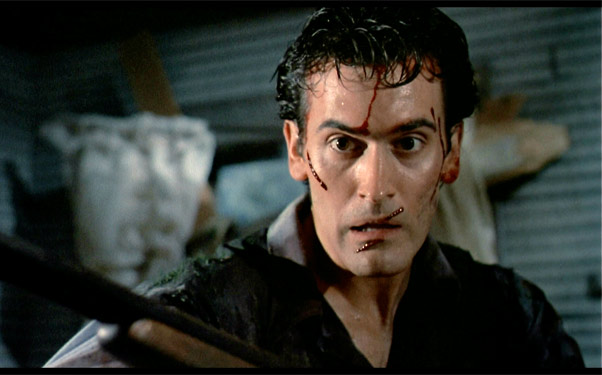 Posted by Terri Schwartz on
No need to fear, "The Evil Dead" fans, because Sony is here. Fede Alvarez's upcoming remake of Sam Raimi's cult classic just got picked up by Sony Pictures in partnership with Raimi's Ghost House Pictures to distribute the movie. That means that, yes, "The Evil Dead" remake will be crawling its way into theaters come some point during or after 2013.
Variety has the news, saying that the remake is set to begin production next year. It will be the first time an "Evil Dead" film has hit the big screen since 1992's "Army of Darkness."
Written by Alvarez and Rodo Sayagues with revisions by Diablo Cody, the new "Evil Dead" film follows five friends holed up in a remote cabin and end up finding the Book of the Dead. It unleashes a demonic force, taking each of them over until only one is left to fight for his or her life. Original leading man Bruce Campbell is slated to make a cameo and is also taking producer duties.
"For 30 years, Sam, Bruce and I have been looking for the right home where we could return the deadites to the bigscreen," original producer Rob Tapert said in a statement. "Amy Pascal and Jeff Blake at Sony and Peter Schlessel at FilmDistrict have always been incredible partners who share our passion for great storytelling as well as our obsession for scaring the pants off the audience. Together, we are looking forward to terrorizing a whole new generation."
Are you looking forward to the "Evil Dead" remake? Tell us in the comments section below or on Facebook and Twitter.