Joss Whedon's "The Cabin in the Woods" trailer is the sci-fi horror no one was expecting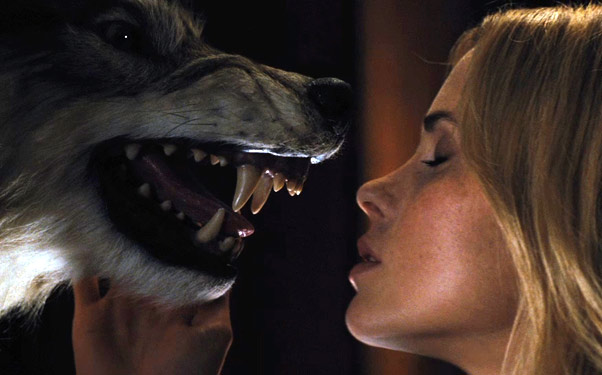 Posted by Terri Schwartz on
The recent "The Cabin in the Woods" poster wasn't kidding when its tagline teased, "You think you know the story." The new trailer for the film shows that, even if the beginning of the movie look like the beginning of every other horror movie that takes place in the woods (case in point: "The Evil Dead"), this movie is not going to be what you think it is.
Here's what we thought the film would be: a self-aware horror flick that satirizes the genre as much as it showcases it. Here's what the film actually seems like it is: a "Hostel"-esque movie featuring a shadow, torture-happy organization that has force fields, something that slightly resembles "Lost." Because, after all, this is a Joss Whedon-produced and co-written film and, well, why not?
The movie features Whedon regulars like Amy Acker, Fran Kanz and Tom Lenk, as well as Chris Hemsworth, Richard Jenkins, "Grey's Anatomy's" Jesse Williams and "The Twilight Saga: Eclipse's" Jodelle Ferland. But beyond that, the closest thing we could find to typical Whedon in this trailer is the science-meet-supernatural elements he played with in "Buffy the Vampire Slayer" and his whole secret organization schpiel from "Dollhouse."
Personally, I'm not sure if this trailer makes me more or less excited to see the movie. The torture porn thing has kind of been overdone, but the promotion for this movie already warned us that the flick is not going to be what we expect. Really, all it takes is Whedon's name on a project to make many people — like myself — ready to sign off on it. Also interesting is that this will premiere within one month of the film he did director, the mega-blockbuster "The Avengers."
What do you think of the new trailer for "The Cabin in the Woods"? Tell us in the comments section below or on Facebook and Twitter.