"The Amazing Spider-Man" poster promises "the untold story"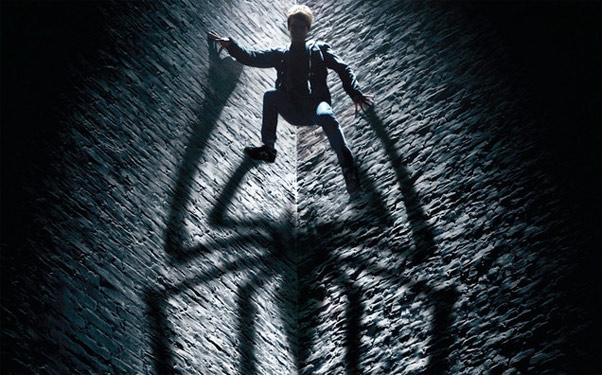 Posted by Terri Schwartz on
It's ironic that we just posted the list of our favorite movie posters of 2011, because this "The Amazing Spider-Man" poster that hit the web today would definitely have made the list. Not only is this poster simple, it also is a statement on why fans should want to see a reboot of the superhero so soon after the original trilogy hit theaters. And it's convincing us well.
Not only does the poster not need to lambast its title, it also opts to just go with a subtle usage of Spider-Man's symbol and the tagline "The untold story." That's an interesting choice, since many naysayers have been arguing that the origin tale seems like it's the same thing as the first portion of Sam Raimi's 2002 flick. Apparently that will not be the case, as if we hadn't already figured that out with the inclusion of Gwen Stacy instead of Mary Jane and the decision to have the Lizard be the film's villain.
If "X-Men: First Class" has taught us anything, it's that superhero reboots can (arguably) be better than the original, or at least coexist happily in the same universe. Hopefully that can be said for "The Amazing Spider-Man," which has been looking pretty darn tasty recently. And if this awesome poster is the shape of things to come, then we're counting down the days until the flick hits theaters on July 3.
Do you like this poster as much as we do? Tell us in the comments section below or on Facebook and Twitter.