Benicio Del Toro out of "Star Trek 2," but Khan might still be the villain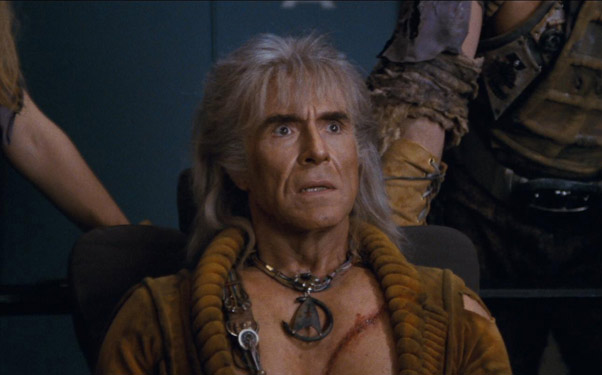 Posted by Terri Schwartz on
It looks like the rumors mill might have gotten it backwards yesterday when news hit the web that Benicio Del Toro would not be playing Khan in "Star Trek 2." Originally we assumed that when director J.J. Abrams said the Khan rumor was "not true," he meant it was because the beloved "Trek" character would not be the villain in the movie. As it turns out, things might be the other way around. A new report says that the reason why the rumor is not true is because Del Toro is not going to be in the movie, and that Khan is still the upcoming flick's bad guy.
Vulture learned that talks with Del Toro broke down last week over monetary issues. Now Abrams will have to quickly fill that void in his film, as he already cast Alice Eve and Peter Weller in the other two new roles in the story. Since production is set to start in January, he doesn't have much time to spare.
But it sounds like those Khan rumors might be much more than that. Vulture also heard from a "highly placed source" that Khan is definitely "Trek 2's" bad guy. It seems like Abrams was sending out a red herring when he said the Del Toro/Khan rumor wasn't true because he knew Del Toro was no longer a part of the film. In the end, only time will tell whether these rumors end up being true or not.
Do you want Khan to be "Star Trek 2's" villain? Tell us in the comments section below or on Facebook and Twitter.