"Star Trek 2" gains Alice Eve, has one last major role to cast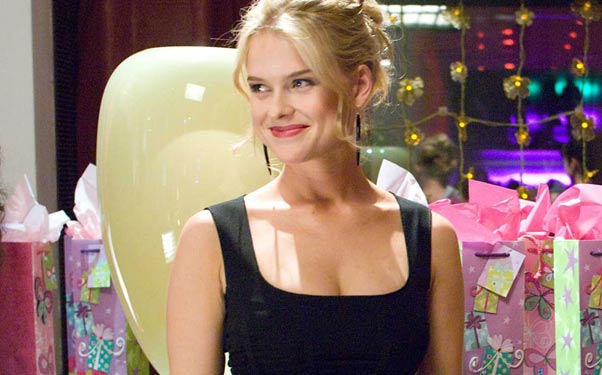 Posted by Terri Schwartz on
Someone new is going to be headed to infinity and beyond. While "Star Trek 2" already has all its major cast members — Chris Pine, Zachary Quinto, Zoe Saldana, etc. — back on board, it's also busy making some new acquisitions. Benicio Del Toro was the first newcomer to be brought onto the flick as a villain who will be familiar to Trekkies (not Khan, though), and now news has broken that Alice Eve will also be joining the "Star Trek" universe.
Variety doesn't have too much information on the casting other than the fact that the "She's Out Of My League" star will be in the film. While the role is unknown, the news site believes that Eve will play someone "new to the 'Star Trek' universe." It's unclear whether she will play a villain, heroine or love interest, but Captain Kirk definitely is lacking in the ladies department from where we're standing.
This isn't the first time director J.J. Abrams has brought a brand new character into the mix. His whole split universes backstory for the film allows the series' writers to bring in new faces and deviate from the television series' general plot line without getting a negative response from fans. That being said, it's also pretty exciting to see familiar characters as well, like Del Toro's yet-to-be-announced villain.
And there's still one more major casting to go. Variety has learned that there's still another villain yet to be cast, someone older and more of a supporting character to Del Toro. This could be a pretty major clue to "Trek" fans out there as to who Del Toro is playing, but we're going to wait until the official plot is released to be sure.
Are you interested to see what new character Eve is playing? What role do you think Del Toro has? Tell us in the comments section below or on Facebook and .