Call-In Commentary: Watch the "Shame" trailer with writer-director Steve McQueen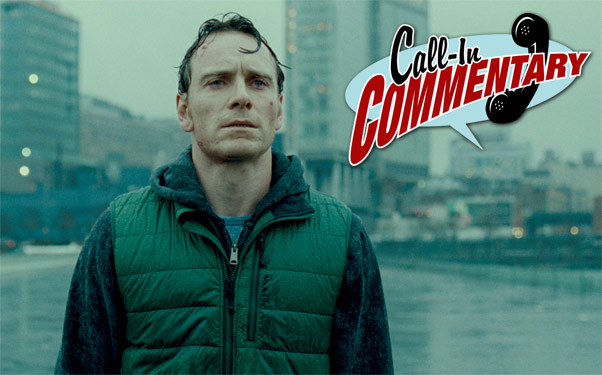 Posted by Brian Jacks on
With a stunning, uncompromised performance from Michael Fassbender, "Shame" is easily one of the most powerful films of the year. Fassbender plays a deeply conflicted sex addict hopelessly seeking anything to fill his needs.
The endlessly talented Carey Mulligan plays his quirky and also troubled sister, and their broken relationship is an acute link throughout the movie. The film generated headlines after it was dealt an NC-17 rating, but everyone involved has now embraced it as a badge of honor. And unlike the last major motion picture to get that grade, the ill-fated "Showgirls," the NC-17 delivers an unflinching and breathtaking experience.
Steering this ship is Steve McQueen, the award-winning director of "Hunger" who helmed and co-wrote "Shame." To delve into his buzzed-about pic, McQueen was kind enough to participate in our "Call-In Commentary" series, where filmmakers provide audio commentary to their trailers. "Shame" opens in limited release on December 2.
video player loading
.
.
.
MORE CALL-IN COMMENTARIES:
– Watch the "American Reunion" trailer with writer-directors Jon Hurwitz and Hayden Schlossberg
– Watch "The Lie" trailer with director, co-writer and star Joshua Leonard
– "Janie Jones" trailer with director David M. Rosenthal
– "Trespass" trailer with director Joel Schumacher