Seth Rogen to host the 2012 Spirit Awards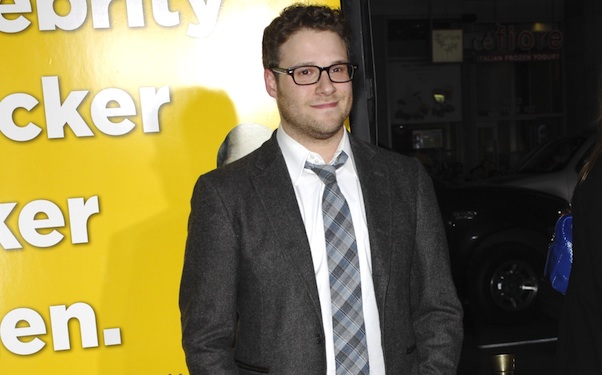 Posted by Matt Singer on
"I feel like I'm trespassing in the indie world and they seem to have accepted it," Seth Rogen recently told The Hollywood Reporter about his 2012 Spirit Award nomination as producer of the comedy "50/50." Looks like they've not only have they accepted it, they've embraced it, as Rogen's been invited to host this year's Spirit Awards.
The Spirit Awards gig will cap off a pretty busy year for the actor/writer/producer/comedian. In 2011, he's already played a super-hero, voiced an alien and a kung-fu-fighting mantis, popped up on "Sesame Street" and even appeared as one of the Beastie Boys in the best music video basically ever. And despite his jokes to the contrary, he also starred in several indie movies this year, including Sarah Polley's "Take This Waltz" which premiered at this fall's Toronto International Film Festival and will open next spring, courtesy Magnolia Pictures.
This'll be Rogen's first time as an awards show MC; other recent Spirit Awards hosts include Joel McHale, Eddie Izzard, Steve Coogan, and Rainn Wilson. Rogen's already announced his predictions for the show, too. Asked by Hollywood News whether he'd prepared his acceptance speech for "50/50" yet, Rogen laughed and said "No way. That movie 'The Artist' is going to win every award it's nominated for." We'll see if he's right when the Spirit Awards air on IFC on February 25.
What do you think of the choice of Seth Rogen as host of the 2012 Spirit Awards? Tell us in the comments below or write to us on Facebook and Twitter.