Revolution In Egypt Either Courageous Or Stupid Depending On Outcome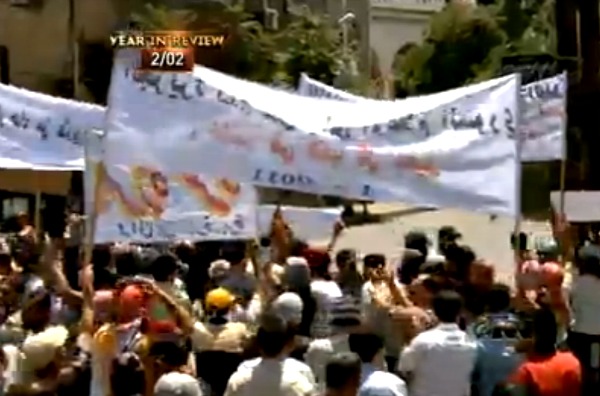 Posted by Melissa Locker on
The Onion News Network is getting a jumpstart on their so-called competition and taking a look back at 2011 right now. Back in February, the people of Egypt revolted against their dictator, Hosni Mubarak, in a brave act of insurrection that could've turned into a really awful bloodbath had things gone a different way. So was it an inspiring grassroots movement or a shitshow waiting to happen? The Onion News Network looks back on the Egyptian uprising:
video player loading
.
.
.
Want the latest Onion News Network updates? Like us on Facebook and follow us on @ONN and use the hashtag #OnionNewsNetwork.
"Onion News Network" airs on IFC on Fridays at 10/9 c and whenever else we damn well please