Famed '70/80s director Randal Kleiser on "Getting It Right" and giving up on big-budget Hollywood films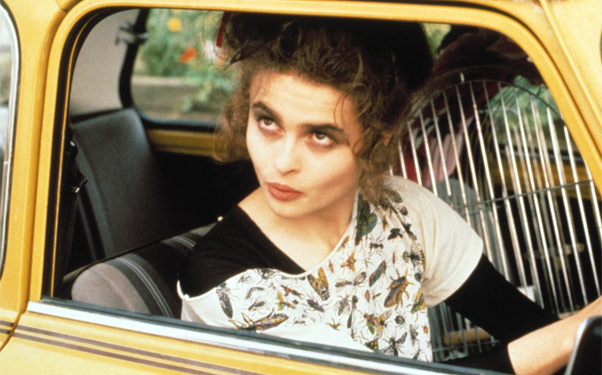 Posted by IFC on
With the possible exception of Steven Spielberg, no 1980s filmmaker was responsible for more watershed Generation X films than Randal Kleiser: starting with "Grease" in 1978, Kleiser created a seemingly neverending series of coming-of-age films, including "Summer Lovers," "The Blue Lagoon," "Flight of the Navigator" and "Big Top Pee Wee," that continue to entertain and resonate with audiences. Recently, MGM's DVD-on-demand service released "Getting It Right," another of the director's films from that era, and although it was set in London and featured decidedly more R-rated content than its predecessors, it too was another tale of a young person finding his footing in an adult world.
IFC caught with Kleiser to talk about the release of "Getting It Right"; additionally, the accomplished filmmaker offered some insights into how he managed to make so many terrific, iconic '80s films, and reflected on his history as one of Hollywood's great purveyors of films about growing up.
---
This film came right after "Big Top Pee-Wee" and before "Honey I Blew Up the Kid." Was this an especially personal film, or how did you end up doing something sort of out of left field like this?
Well, once I did "Grease," everyone was offering me studio pictures in a similar vein – you know, popcorn movie. But when I was in USC film school in the '60s, I saw a whole bunch of these great films from England, like Morgan, Darling, Alfie, The Knack, and they all had the same kind of feel. They were all about sort of quirky people and their relationships in swinging London, and when I read this book, "Getting It Right," it just felt like those films. So I got this obsession of wanting to go to England and make this movie in the style of those films I'd seen in college, and I was able to get the money up and go and do it. So it was really kind of a labor of love, dream-come-true type of thing, because it was generated from something I really wanted to do and not an assignment that was given to me. And then I got this fantastic cast and it was just a great experience.
Watching it now, it feels like a predecessor to "The 40 Year Old Virgin" – maybe "The 31-Year-Old Virgin." What did you see as the core story of the film, or what did you connect with?
Well, I'd done several coming of age stories, but the interesting thing was that guy was I think 30 in the book, and this idea that he's trapped in his adolescence because he's at home living with his mother who's pushy and his father is very weak, and he goes to work every day, and he's never had any luck with women because he's such a nerd. It was just the idea that the way it was written, it was very funny, and I was charmed by the writing, and I just thought, wow, if I can get this on film and in the style of the '60s movies, it will be great. Because it's a story everyone can relate to, and everyone goes through something like this when they're going through their adolescence, and this guy was quite delayed – and that was one reason why I thought it was funny.

This film has a real time-capsule kind of feel to it. How tough was it to faithfully capture both the feeling of the '60s films that inspired you and the current era in which the story takes place?
I hired a production designer who had done lots of movies and knew this whole world and these characters and how they would live and what kind of props they would have in their house, decorations, and what kind of clothes they wear. I had really great people – I just hired people that knew their stuff and were English, and then I had all of the English actors who knew all of the subtleties.
For instance, Sir John Gielgud, when I worked with him that one day, he said, "this is a lower-class guy who's trying to be upper class, right?" I said yeah, absolutely, so he said, "good – I've developed a little bit of an accent that shows that," and I was just amazed to see how he threw in these little, wrong pronunciations of words to show that the guy was not as posh as he's trying to be. So just drawing upon people, the cast and crew, and just guiding it through using my interest in this wonderful book, it was not difficult at all.
Having done many coming of age stories through your career, you've made many films that are now seminal to people of a certain generation. How much in retrospect is that just happenstance, and how much did those opportunities come because of the success of Grease, or even something that you had a specific affinity for?
Well, yeah, I had an affinity for that; yes, adolescence is a big time in anyone's life, and I understood that pretty well. But because of "Grease," these doors opened for these kinds of movies pretty easily for me. But if I wanted to do like a thriller, it would not have been easy, or a western; I was interested in all kinds of movies, but those were the ones that I could get off the ground at the time. So that's where my career led, and the only time I went off on my own and did my own thing were "Getting It Right" and "It's My Party" – those two films, I generated. Although I did generate "Summer Lovers," although that was a coming of age story too.
Did you think at the time with any of them that they were going to have the longevity they do now?
No, never – I never really thought any of them were going to last. It was just that I was hoping they would make money so I could keep working – that's all. Like I said I'd been offered studio pictures, and I came to a crossroads one time when I was doing a lot of Disney films and I wanted to break free and do something serious, and Jeff Katzenberg promised I could do one if I did "Honey, I Blew Up The Kid," but then when I finished doing that he had left the studio, so I didn't have a chance to do that next serious movie.
Then I was offered "George of the Jungle" and I decided that I had to make a switch, and that's when I broke away and I did "It's My Party" for a very, very low budget, and gave up the high budget studio films. And I'm glad I did it – it's been great to just be independent, although it's been much more difficult than just saying yes to studio films.
Do you have a favorite Randal Kleiser film? Let us know in the comments below or on Facebook or Twitter.