Exclusive premiere: Spindrift "Round Up"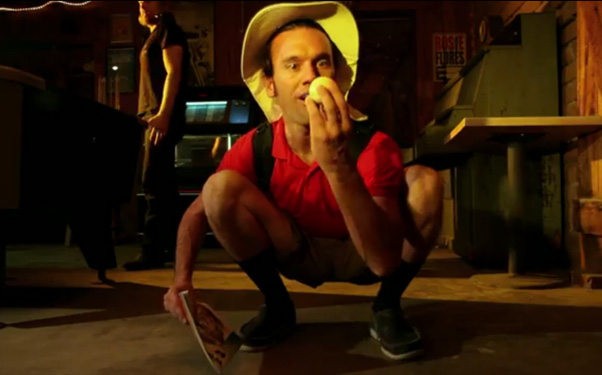 Posted by Brandon Kim on
We bring a long running series of heavy videos from Spindrift's "Classic Soundtracks Vol. 1" to a close with a light hearted "Round Up." It's the directorial debut of the band's own Sasha Vallely who had such a riot working with the wild roster of directors on previous videos for the album that she decided to shoot one of her own. Vallely, who was also an extra in Ward Robert's "Dust Up," chose him to be the main character in this slapstick bar fight filmed at Pappy & Harriet's in Pioneertown, originally created in the 40's as a living movie set.
"Ward was perfect for the role, he made everyone laugh so much it was a really fun shoot," Vallely beamed. "Using some of the cast and crew from 'Dust Up,' Shannon Hourigan as cinematographer, stuntman Al Burke and director Travis Betz made everything run really smoothly and I am very happy with the results. I hope you have as much fun watching this video as we all did making it!"
video player loading
.
.
.
What was your favorite "Classic Soundtracks Vol. 1" video? Let us know in the comments below or on Twitter or Facebook!