Portland's forgotten movie history, from B to Z to WTF?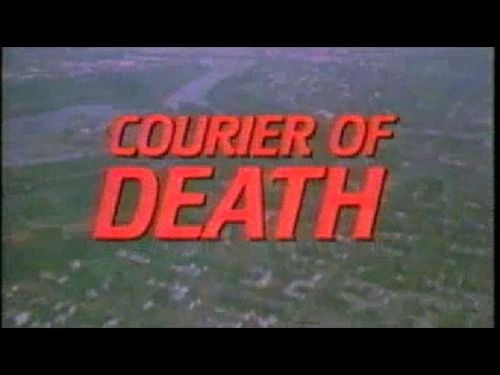 Posted by Matt Singer on
Portland loves wallowing in crap.
At least, its moviegoers do. From regular screenings of Tommy Wiseau's cult disasterpiece "The Room" at Cinema 21 to the Hollywood Theatre's monthly B-Movie Bingo series, this is a city that appreciates Z-grade cinema. It's not just hipster irony, either. Low-budget, creatively questionable filmmaking has a long, dubious history in the Rose City. With all due respect to Gus Van Sant, Portland independent film does not begin and end with Drugstore Cowboy. It's just that a lot of the other movies to come out of here have not been — how shall I put this? — good. Or not good enough to remain in the public consciousness very long, anyway.
But quality should never be a burden to entertainment. Portland's forgotten films deserve rediscovery — if for no other reason than they're incredibly fun to mock. We enlisted critic, filmmaker, blogger and local schlock movie historian David Walker to help dig up just a few of these hidden turds…er, sorry, "treasures." Track 'em down if you dare.
Courier of Death (1984)
Plot: A courier (Joey Johnson) overnights packages of certified vengeance to the gangsters who killed his wife, all while wearing a sweet Canadian tuxedo.
David Walker: "This is the work of Tom Shaw, considered by many to be the Ed Wood of Portland. Shaw only made two complete feature films, but he owned a ton of equipment which was used on many other films, including the early works of Gus Van Sant. Much of Shaw's money came from porn, as he owned several porn theaters in the area during the 1970s."
What the Internet Says: "This movie could have also been called "Stupid Conversations in a Small Plane"!" – www.deathindustries.com
---
Ironheart (1992)
Plot: A kung-fu fighting L.A. cop infiltrates a Portland sex trafficking ring in order to avenge his partner's death.
Walker: "This stars Britton Lee, a local martial arts instructor who also executive produced the film. His brother Julian also made Fatal Revenge several years earlier, but that film never went anywhere, as opposed to Ironheart, which beat a hasty retreat to the world of direct-to-VHS."

What the Internet Says: "Tough uncompromising martial arts trained cop turns up, speaks bad english and does stuff that does not make sense. Its utter tripe. But he does have a nice car." – IMDB.com
---
Brain Smasher…A Love Story (1993)
Plot: Andrew Dice Clay, in the unawaited followup to 1990's Adventures of Ford Fairlane, plays a nightclub bouncer protecting Teri Hatcher from ninjas who are actually monks, or something.
Walker: "This was made here during the height of the early '90s filmmaking boom, which included films like The Temp, Dr. Giggles, Hear No Evil, Frozen Assets, Teenage Mutant Ninja Turtles 3, Free Willy, and a bunch of other stuff."
What the Internet Says: "It has a little of everything in it. Love, romance, guys in masks, large, scary strippers, ultimate power, and that one chick whose name I can never remember." – Amazon.com
---
Unhinged (1982)
Plot: College girls on their way to a jazz festival get caught in a rainstorm, take shelter in a creepy old mansion and — as usually happens to college girls in creepy old mansions — get killed off one by one. Lesson: Don't listen to jazz.
Walker: "Written, produced and directed by Don Gronquist, this is one of those early 1980s horror films that benefited from the explosion of home video. I heard it was banned in England, but that's still just a rumor. Gronquist wrote and produced Rockaday Richie & the Queen of the Hop in 1973, the first all-Portland production to land an international distribution deal."
What the Internet Says: "I dozed off at one point, but sat bolt upright with eyes wide when the second shower scene rolled around. Alas, alack, these are mere links in an overall rusty chain that is Unhinged, which comes off as part Bluebeard, part Sleepaway Camp, part Psycho and all garbage." – www.worldsgreatestcritic.com