Pop Star's Single, 'Booty Wave', Most Likely Civilization's Downfall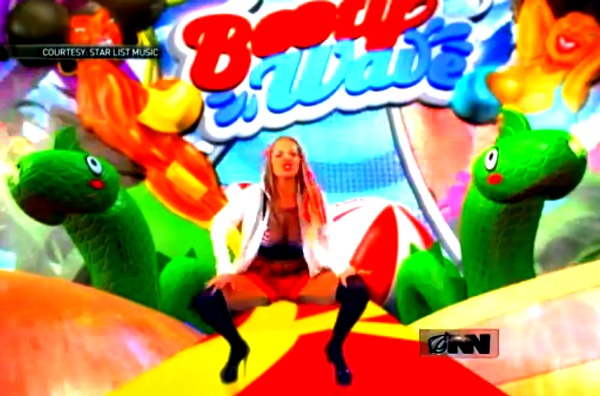 Posted by Melissa Locker on
From the "Onion News Network" comes a sensational story about a song that may bring about the end of the world as we know it. Today Now! got the scoop before any of the other so-called news networks: Multi-millionaire pop sensation, K'ronikka — the latest in a string of manufactured pop singing stars like Ke$ha and Katy Perry — appears on Today Now! completely unaware that she is responsible for the deterioration of civilized society …and that Jim and Tracey hate her and her song too.
The video for K'ronikka's chart-topping song "Booty Wave" is so fascinating, that over on Facebook, Brooke Alvarez, who usually doesn't condone frivolous behavior, said that you should feel free to go ahead and play this Booty Wave video 20 or 30 times.
video player loading
.
.
.
Want the latest Onion News Network updates? Like us on Facebook and follow us on @ONN and use the hashtag #OnionNewsNetwork.