Our favorite movie posters of 2011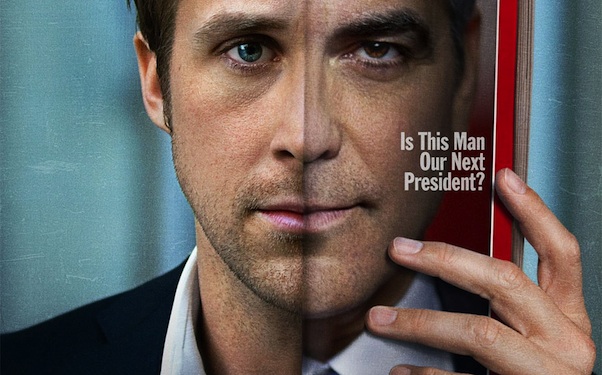 Posted by Matt Singer on
Tis the season to be judgmental. With December inching closer and closer to January, my inbox and Twitter feed keep filling up with all kinds of movie-ranking lists. Last night someone sent me this one from Cinema Enthusiast, The Top 20 Film Posters of 2011.
It's a strong list, with a lot of really good picks: I'd never seen the poster for Magnet's "Black Death" before, but man that is an awesome image. And their pick for the #1 Poster of 2011, "Uncle Boonmee Who Can Recall His Past Lives" is certainly a very memorable one-sheet. But, to my surprise, none of my own personal favorite movie posters of 2011 made the cut. You know what that means: counter-list time!
Here, now, in ascending order, are my five favorite posters of 2011, most of which can be found and examined in much larger detail at IMPAwards.com. I'm sure you have your own favorites too; you have all the space you want to tell me about them below. First, though, it's my turn. Starting with…
5. "Conan the Barbarian"
Directed by Marcus Nispel
Poster Designed by Ignition Print
Normally I would be opposed to the heresy of a Schwarzenegger-less Arnold Schwarzenegger remake on moral grounds. But by Crom this poster alone made me curious about the 2011 reboot of "Conan the Barbarian," essentially by suggesting with one striking image that the movie had less to do with The Governator flicks than the original Robert E. Howard novels and their iconic Frank Frazetta covers. Whether that wound up being true of the finished film or not is up for debate. What isn't up for debate is that this is one badass poster.
---
4. "Undocumented"
Directed by Chris Peckover
Poster Designed by Laz Marquez
Back in the good old days, Uncle Sam wanted YOU! for the U.S. Army, and you meant pretty much anybody. Today, the U.S. isn't always such a warm and inclusive place, which is what the horror film "Undocumented" is all about. A documentary crew records the journey of some illegal Mexican immigrants across the border into the United States. They're stopped and kidnapped by a bunch of ultra-conservative militia men and from there things go, let's say, south of the border. Sadly, this very clever poster by Laz Marquez feels like it represents a lot more than just one horror film.
---
3. "Midnight in Paris"
Directed by Woody Allen
Poster Designed by Cardinal Communications USA
Technically, this poster, which puts Owen Wilson into Vincent Van Gogh's famous painting "The Starry Night," isn't particularly representative of the movie it's advertising. Owen Wilson's character meets famous authors not painters, and he's time travelling in Paris, not Saint-Rémy. But while it fudges some of the details, this poster gets the big picture exactly right. Woody Allen's latest is a romantic jaunt through the charms and perils of nostalgia, a mood that is captured perfectly by this inventive collage.
---
2. "Silver Bullets"
Directed by Joe Swanberg
Poster Designed by Yann Legendre
What's great about this poster is it essentially acts as its own plot synopsis: women and werewolves, got it. Admittedly, Joe Swanberg's "Silver Bullets" is a bit more complicated than that — it's actually about a couple, the female half of which has just been cast as the lead in a film about werewolves — but you look at this gorgeously minimalistic black-on-white image and you feel like you understand everything about the film in a single instant.
---
1. "The Ides of March"
Directed by George Clooney
Poster Designed by Ignition Print
We live in a time of many, many badly Photoshopped movie posters; here is one that shows how Photoshop can be used as a tool of communication. It's an image that tells an entire story; the way Ryan Gosling and George Clooney's faces are seamlessly melded together suggests the close, complicated relationship between the two men; the fact that it's Clooney's face on the magazine and Gosling's face behind it suggests he's the secret power behind the public facade. Even the tagline is ingenious; it's hiding in plain sight as the copy on the cover of Time ("Is This Man Our Next President?"). Clearly a huge amount of thought went into this poster. It's got my vote as the best of 2011.
---
Read more IFC lists:
– The dozen funniest death scenes in otherwise serious movies (with video)
– The 15 best movie interrogation scenes of all time (with video)
– The 12 most evil movie laughs of all time (with video)
– The top 10 badass line deliveries by movie ladies
---
What's your favorite poster of 2011? Tell us in the comments below or write to us on Facebook and Twitter.