Call-In Commentary: Watch the "Pariah" trailer with writer-director Dee Rees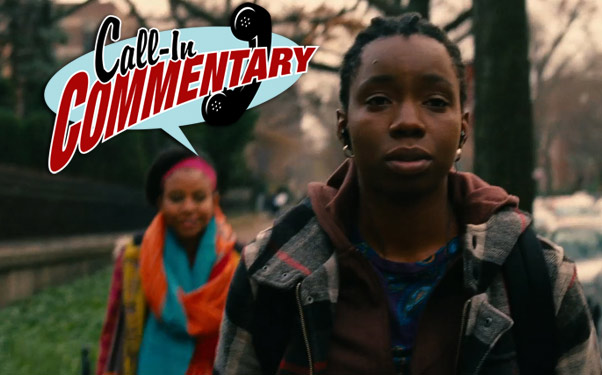 Posted by Brian Jacks on
It's no surprise that young people have trouble finding themselves and subsequently fitting into larger society. It's a challenging path to self-discovery, and as the "It Gets Better" campaign has taught us, for gay youths that journey is often made exponentially more difficult. Such is the case with Alike (in a standout performance from actress Adepero Oduye), a lesbian teenager struggling to find herself amongst her African-American community.
"Pariah" follows the trials and tribulations of this young character as she embarks on a search of sexual expression and identity, and marks the feature film directorial debut of Dee Rees, the film's writer-director. To get a better sense of the movie, we asked Dees to participate in our "Call-In Commentary" series where filmmakers provide narration to their movie trailer. In the video below, hear firsthand about the state her main character lives in and the search she's boldly plunging into.
"Pariah" hits theaters in limited release on December 28.
video player loading
.
.
.
MORE CALL-IN COMMENTARIES:
– Watch "The Sitter" trailer with director David Gordon Green
– Watch the "My Week with Marilyn" trailer with director Simon Curtis
– Watch the "Shame" trailer with writer-director Steve McQueen
– Watch the "American Reunion" trailer with writer-directors Jon Hurwitz and Hayden Schlossberg
– "Trespass" trailer with director Joel Schumacher
Will you be checking out "Pariah"? Let us know in the comments below, or on Facebook or Twitter.