The outstanding independent films of 2011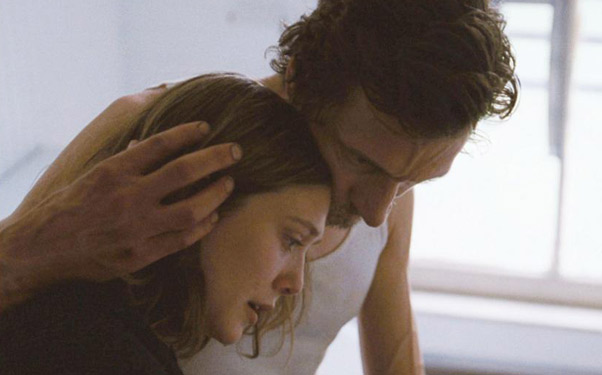 Posted by IFC on
It is impossible to argue against the fact that 2011, though not terribly good for Hollywood, was a particularly smashing year for smaller, specialty films. "Martha Marcy May Marlene," "Midnight in Paris" – Woody's biggest hit to date — "Tree of Life," "Shame," "Melancholia," "The Artist" and "We Need to Talk About Kevin" are just some of the standout films that were released this year.
"This is going to be one of those movie years like 1939 and 1968. It'll take about 20 years, and people will look back and realize all of the little quiet revolutions that changed everything," Patton Oswalt, a cineaste and the star of Young Adult, told the Village Voice. "If you look at movies like 'Bellflower,' 'Septien,' and 'Martha Marcy May Marlene,' this was the first year that people really started going: 'Fuck it, I'm going to shoot a film. I don't know what I'm going to do with it; I just want to make a movie.'"
"Bellflower" really is one of the most fascinating movies of the year, if not the top grossing specialty film.
Time ultimately will tell if Oswalt is correct. Indie actresses, however, like Elizabeth Olsen – hereafter, everyone's favorite Olsen sister – as well as Tilda Swinton and Melissa Leo clearly put in what can only be properly construed as breathtaking performances. Olsen, generating a lot of Oscar buzz at the moment, is probably the biggest breakout star of the year. Michael Fassbender, who was named Best Actor by the LA Critics, was another winner (particularly for his intense portrayal of Jung in David Cronenberg's "A Dangerous Method").
Though the year is not quite over, some clear winners and losers in specialty cinema have emerged. "Shame," also starring the ubiquitous Fassbender, is already the 14th highest grossing NC-17 movie ever – and a something of late night cult favorite. "Jane Eyre," released early in the year, was a winner, grossing over $11 million. Emilio Estevez's "The Way," starring his dad Martin Sheen, has been a modest success, already grossing nearly $4 million. Finally, the tiny indie Bill Cunningham's New York garnered a lot of buzz among the chattering classes, and healthily grossed $1.5 million.
There were, of course, losers in 2011. "American: The Bill Hicks Story," grossed under $100,000 domestically, proving JFK's quote "life's not fair." Max Winkler's "Ceremony" – ever heard of it? me neither – starring Uma Thurman had a total domestic gross of just over $22,000. Yikes!
The most recently released and most memorable specialty cinema film is, IMHO, "Tinker, Tailor, Soldier, Spy," which had the third largest opening average of 2011 on the weekend of December 10. That same weekend, we cannot fail to note, was Hollywood's worst opening for grosses since 2008, with the god-awful Gary Marshall storyline mishmash "New Year's Eve" as the "winner." Not the best year for big Hollywood, but 2011 – especially for Elizabeth Olsen, future Oscar winner – was a pretty good year.
Did we miss any of your favorite films? Let us know below or on Facebook or Twitter.