Onion News Network Presents: The Year in Review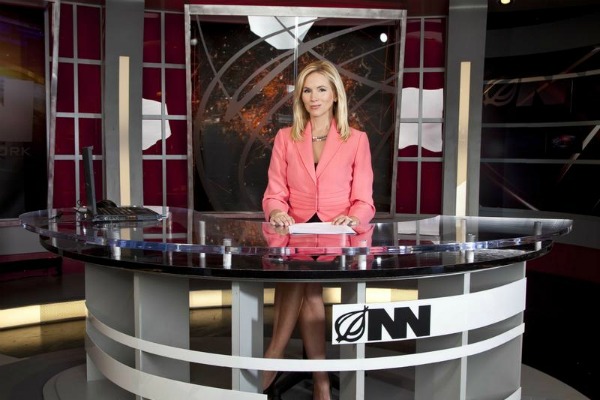 Posted by Melissa Locker on
Tonight the Onion News Network will leave the other so-called major cable news networks in the dust. In their drive to be first in news, Onion News Network will look back at 2011 at 10/9 c tonight. Why? Eh, nothing else will happen this year. On tonight's broadcast FactZone anchor Brooke Alvarez will also announce the Onion News Network Person Of The Year. As ONN plans to maintain their status as America's most popular 24-hour cable news network in 2012, you know they won't pull any bullshit and make it a computer or a car, either. So tune in tonight as the Onion News Network takes a look back at some of the most important news stories of 2011.
Over on Twitter, Brooke has a poll going asking what color she should wear for her look back at 2011: Blue for tsunami waters or red for bin Laden's gunshot?
Here are a few of our favorites from the year:
The ONN's report on the how the president's approval rating soars after punching Wall Street banker in the face:
video player loading
.
.
.
ONN's look at the rabid fan base of "Twilight":
video player loading
.
.
.
The ONN went undercover to look at the seedy underbelly of spouse fighting rings:
video player loading
.
.
.
Want the latest Onion News Network updates? Like us on Facebook and follow us on @ONN and use the hashtag #OnionNewsNetwork.
"Onion News Network" airs on IFC on Fridays at 10/9c