National Film Registry Class of '11 includes "Silence of the Lambs" and "El Mariachi"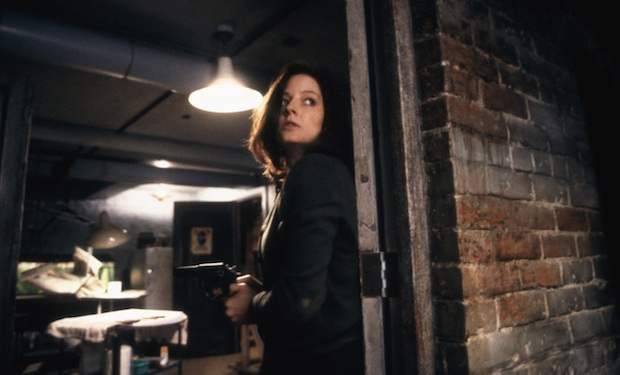 Posted by Matt Singer on
Every year the Library of Congress selects 25 films of "enduring significance to American culture" for preservation as part of the National Film Registry. 550 films have joined the Registry since it was first started by congressional order in 1989, and yesterday 25 new titles were added to their prestigious ranks. They are, in alphabetical order:
"Allures" (1961), directed by Jordan Belson
"Bambi" (1942), directed by David D. Hand
"The Big Heat" (1953), directed by Fritz Lang
"A Computer Animated Hand" (1973), directed by Ed Catmull
"Crisis: Behind a Presidential Commitment" (1963), directed by Robert Drew
"The Cry of the Children" (1912), directed by George Nichols
"A Cure for Pokeritis" (1912), directed by Laurence Trimble
"El Mariachi" (1992), directed by Robert Rodriguez
"Faces" (1968), directed by John Cassavetes
"Fake Fruit Factory" (1986), directed by Chick Strand
"Forrest Gump" (1994), directed by Robert Zemeckis
"Growing Up Female" (1971), directed by Julia Reichert and Jim Klein
"Hester Street" (1975), directed by Joan Micklin Silver
"I, An Actress" (1977), directed by George Kuchar
"The Iron Horse" (1924), directed by John Ford
"The Kid" (1921), directed by Charles Chaplin
"The Lost Weekend" (1945), directed by Billy Wilder
"The Negro Soldier" (1944), directed by Stuart Heisler
"Nicholas Brothers Family Home Movies" (1930s-40s)
"Norma Rae" (1979), directed by Martin Ritt
"Porgy and Bess" (1959), directed by Otto Preminger
"The Silence of the Lambs" (1991), directed by Jonathan Demme
"Stand and Deliver" (1988), directed by Ramon Menendez
"Twentieth Century" (1934), directed by Howard Hawks
"The War of the Worlds" (1953), directed by Byron Haskin
As is usually the case, the Registry selected an eclectic mix of films this year: mainstream and avant-garde, silent and sound, a century old and relatively contemporary. The earliest films, a pair of silents called "The Cry of the Children" and "A Case of Pokeritis," were made one hundred years ago. The most recent is 1994's "Forrest Gump." Now we can all rest easy knowing that future generations of Americans will be able to learn about life through the metaphor of a chocolate box.
You might even say that the National Film Registry is like a box of chocolates: you never know what you're going to get. According to an article in The Washington Post, the selections are made by just one man: Librarian of Congress James H. Billington, who makes his choices based on the recommendations of an advisory board and regular movie fans (got a movie you want on the Registry? Submit it here). Artistic merit is good but cultural merit is better. Hence "Airplane!," which helped inspire an entire genre of spoof comedies, made the cut last year while "The Naked Gun," an even funnier but less influential film from the same directors, remains cruelly overlooked. Some day, Enrico Palazzo, your time will come.
According to the Post, films selected by the Registry "are preserved at the Library of Congress's Packard Campus for Audio Visual Conservation in Culpeper, or through collaborations with archives, studios and independent filmmakers" and "most of the films named to the National Registry can be viewed by reservation at the Library of Congress's reading room on Capitol Hill." So if you live in the DC area, and you don't feel like paying $3 to rent "Night of the Living Dead," you can always try there.
Also: am I crazy, or is Librarian of Congress kind of the sickest job title on the planet? "What do you do?" "Oh, I'm a Librarian…OF CONGRESS."
What movies deserve to be preserved by the National Film Registry next year? Tell us in the comments below or write to us on Facebook Twitter.