Michel Gondry films two-minute "Taxi Driver" remake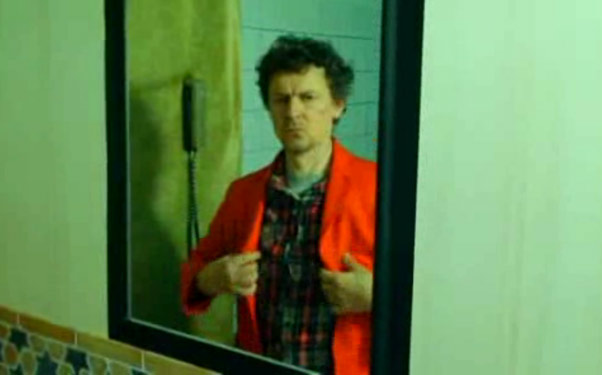 Posted by Terri Schwartz on
Michel Gondry is probably the only director who can make the word "cute" apply to Martin Scorsese's classic, "Taxi Driver." But really, that's the only word that comes to mind when watching his two-minute short film remake of the drama.
Maybe it's something about the French subtitles, or the fact that Gondry hired a couple of toddlers to play Jodie Foster's teenage role, or just that he plays Travis Bickle himself, but there's something unbelievably charming about the whole video. His low-budget solution to including blood in the film (he used paintballs instead) and hiring actors to play his cab passengers (they're just cardboard cutouts of heads) made us laugh out loud. And beyond that, the remake is actually pretty darn good.
So is this the "Eternal Sunshine of the Spotless Mind" director's secret pitch to direct a feature-length remake of the film? Doubtful. The video is actually something he pulled together to show before the French premiere of Scorsese's most recent effort, "Hugo." But hopefully this will encourage Gondry to make his own take on some other classics using this "sweded," low budget style. "Jurassic Park" and "The Godfather," anyone?
Were you a fan of Gondry's take on "Taxi Driver"? Tell us in the comments section below or on Facebook and Twitter.