"Men in Black 3" trailer teases time travel and conspiracy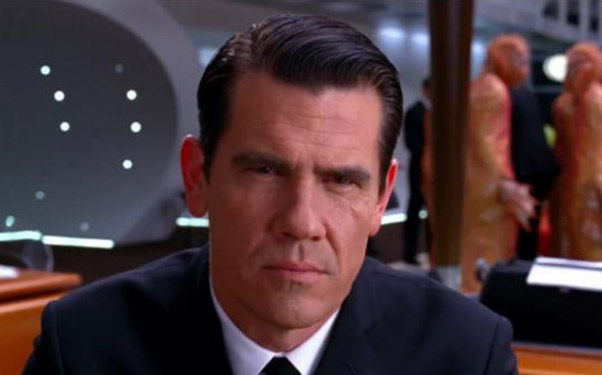 Posted by Terri Schwartz on
It's been nine years since the last "Men in Black" film came back in black, but that doesn't mean that the alien-hunting secret agents have lost their touch. A brand new trailer for "Men in Black 3" has hit the web, and it features the same sort of tongue-in-cheek action that we all came to know and love in the first two movies.
Agent Kay and Agent Jay are back and better than ever in the new movie, still catching and fighting rebel extraterrestrials and erasing the minds of poor pedestrians who saw a bit too much. But this time there's a new twist: Kay is keeping a pretty major secret from Jay, one that is outside the realm of the "secrets of the universe."
This one involves time travel, and Jay traveling back to 1969 to find out what happened to his allegedly deceased partner. The trailer ends in a wonder reveal of Josh Brolin giving a spot-on impression of a much younger Kay, and it teases what looks to be a wonderful performance. The trailer doesn't show us much of that time travel storyline, or the great supporting cast the flick acquired including Alice Eve, Bill Hader and Jemaine Clement.
It's nice that "Men in Black 3" doesn't deviate from the formula that made it such a success the first two times around (at least, it doesn't in this trailer). Will Smith and Tommy Lee Jones look like they haven't aged a day since we first met Jay and Kay back in 1997. Hopefully "Men in Black 3" will keep us impressed when it hits theaters on May 25.
What did you think of the "Men in Black 3" trailer? Tell us in the comments section below or on Facebook and Twitter.