Louis CK offers up new comedy special for $5 online, bypassing traditional distributors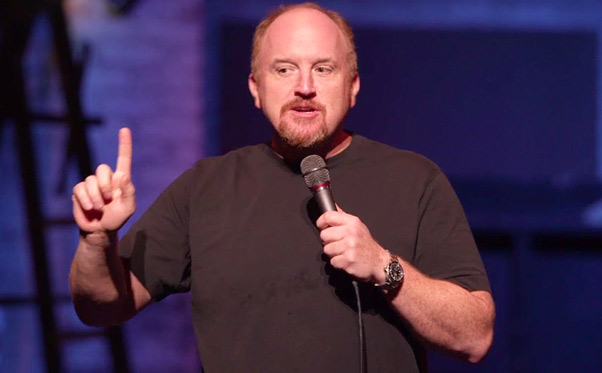 Posted by Brian Jacks on
Back in 2007, Brit rockers Radiohead shook the entertainment world with an unprecedented event. For their new album, In Rainbows, the band would allow fans to name their own price to download the entire compilation, thus bypassing traditional means of distribution such as retail stores, along with the entire notion of a record label.
The experiment was a success, financially freeing the band from the constraints of the organized music business and allowing them to connect directly with their fans. Industry watchers waited to see who would be next to follow in Radiohead's footsteps, but they probably didn't expect that one of the biggest subsequent salvos would come from the world of comedy.
In mid-November 2011, fed up with dealing with television outlets and various external demands, stand-up extraordinaire Louis CK decided make his own stand. The comedian rented New York City's Beacon Theater, hired his own production crew and filmed a brand-new one-hour comedy special out of his own pocket. The aim? To offer it one month later as a $5 Internet download.
Like Radiohead's initiative, Louis CK's plan would be potentially earth-shattering for the comedy industry. No longer would comedians be forced to play in the sandbox of traditional comedy producers like Comedy Central, and split profits with a host of links in the chain. While undeniably risky from a financial standpoint, the measure of success would be lower, answering to only one master: himself.
Louis CK's trial offering went up yesterday afternoon on Louisck.com, and early anecdotal comments from the comedian seem to suggest he's happy with the results. The hour special has been made available to fans via streaming or as a non-DRM downloadable file. It's that latter point that offers the most damning possibilities. Without built-in copyright protections, Louis CK opens himself up to the media industry's sworn enemy: torrent users.
The comedian responds to that threat directly, printing a message on his website which states:
To those who might wish to "torrent" this video: look, I don't really get the whole "torrent" thing. I don't know enough about it to judge either way. But I'd just like you to consider this: I made this video extremely easy to use against well-informed advice. I was told that it would be easier to torrent the way I made it, but I chose to do it this way anyway, because I want it to be easy for people to watch and enjoy this video in any way they want without "corporate" restrictions.

Please bear in mind that I am not a company or a corporation. I'm just some guy. I paid for the production and posting of this video with my own money. I would like to be able to post more material to the fans in this way, which makes it cheaper for the buyer and more pleasant for me. So, please help me keep this being a good idea. I can't stop you from torrenting; all I can do is politely ask you to pay your five little dollars, enjoy the video, and let other people find it in the same way.
A quick initial search shows nearly a thousand users actively downloading the special at the time this article was written, so time will tell whether legal purchasers would substantially outweigh illegal downloaders enough to overcome the missed dollars. But no matter which way that pendulum swings, one thing is clear: Louis CK is now a gamechanger.
Fellow comics and typical comedy distributors like television networks and record labels will be observing closely. For his part, CK is keeping watch most of all, and eagerly awaiting the conclusive returns. "I don't know the stats yet," he said. "It's like a pile of 5 dollar bills and a sleepy lobster is sorting through it."
What do you think about Louis CK's master plan? Have you bought the special yet? Let us know below or on Facebook or Twitter.