Kenneth Lonergan reveals just which cut of "Margaret" got released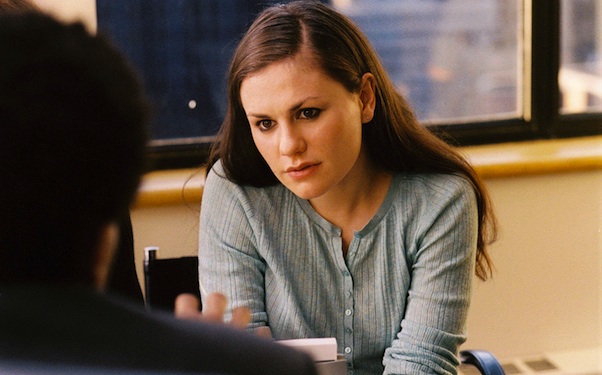 Posted by Matt Singer on
After six years and three lawsuits, Kenneth Lonergan's "Margaret" finally opened in theaters earlier this fall. And after less than $50,000 at the box office, it closed, quickly and quietly. But a funny thing happened to poor little "Margaret" — who, if you go by the film, pronounces her name "Mar-Gar-ETTE" — on the way to obscurity: its fans haven't let it be forgotten.
Though many of the first wave of critics to see "Margaret" wrote it off, perhaps because they were understandably distracted by the details of its notoriously protracted post-production, a second wave of reviewers found the film to be a brilliant (if very messy) slice of life in post-9/11 New York City (you can find my very positive review, written about a week after the film opened, here). With the film opening this week in England to almost universal ecstatic praise, people are talking about "Margaret" again. Some folks, myself included, think the film has a real shot at placing highly in the annual indiewire and Village Voice film critics polls, if only enough people could see it. And that's been the problem: you couldn't. Fox Searchlight pulled the film from theaters after four weeks of release and hadn't scheduled any screenings for critics for year-end awards consideration.
That's why film critic Jaime Christley launched an online petition, aimed at getting Searchlight to screen the film for members of the press. At almost 500 signatures and counting — pretty remarkable, given that there aren't 500 employed film critics in the entire world, which means a lot of hardcore cinephiles are supporting this movement too — there's already a lot of people on what's being dubbed #teamMargaret. And they're getting results too: Searchlight's already scheduled press screenings in several major markets, with more supposedly to come.
#teamMargaret also led to a fine piece of reporting by Mary Pols of Time, who decided to track Lonergan down and interview him about the film and about its groundswell of online support. And she wrote a really good piece too, despite the fact that Lonergan, still a defendant in a lawsuit over the film, had to conduct the interview within earshot of his attorney. She also scored some interesting info regarding exactly which cut of the film unspooled in theaters.
To explain a convoluted backstory as unconvolutedly as possible: Lonergan could never finish editing the movie to his satisfaction, which led to all sorts of legal battles between him and the producers over the control of the picture. It's been unclear which version of the movie audiences saw, a fact Lonergan clarified in a statement to Pols:
"I support this Cut wholeheartedly and want people to see and like it, because the actors deserve to be seen and appreciated for their amazing work. But while I fully support the released Cut, it's also no secret that I tried to get a subsequent version released, which Marty Scorsese very graciously helped with, which even more fully executes my complete intentions — a cut that I still hope will someday, somehow see the light of day."
All right so it's not the director's cut, which apparently was also the same cut that Martin Scorsese worked on (previously, it had been rumored that Scorsese had edited his own separate cut of the film). Which begs the question: when are we going to see that version of the movie? Looks like #teamMargaret still has its work cut out for them.
Did you catch "Margaret" in theaters? Do you think it's one of the best movies of the year? Tell us in the comments below or write to us on Facebook and Twitter.