Steven Spielberg confirms "Jurassic Park 4" is on his to-do list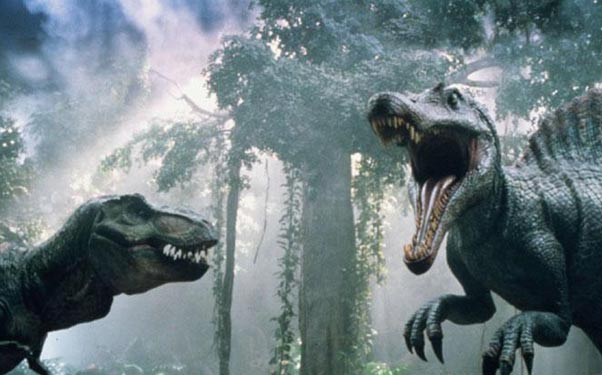 Posted by Terri Schwartz on
Hold on to your butts, because Steven Spielberg is getting pretty serious about "Jurassic Park 4." The director has been pretty busy over the past year wrapping up production on "The Adventures of Tintin" and "War Horse" (both out this month) and starting on "Lincoln," but apparently he's still had time to get some momentum going on the fourth installment of the beloved dinosaur franchise that he kicked off.
The last we heard from Spielberg was at Comic-Con when he said the fourquel has a writer and would hopefully be made "in the near future." At the time, we assumed he was just talking big when he said the movie would be ready "in the next two or three years," but it turns out he might actually have been telling the truth.
In a recent interview with Coming Soon, Spielberg admitted that "Jurassic Park 4" is definitely on his to-do list, even though he's been busy on other projects.
"I haven't been active in the last year because I've been so busy obviously on 'War Horse,' 'Tintin' and now I'm currently shooting 'Lincoln,' but right now, it's on the schedule to bring out another 'Jurassic Park,'" he said.
When Coming Soon tried to pry for more, Spielberg apparently chuckled and said, "It's just another boring secret."
Sure, that exchange didn't give us too much information, but at least it's confirmation that "Jurassic Park 4" is still being developed. We still have plenty of questions about the film, such as where it will sit in the franchise's chronology and whether Spielberg will be the man behind the camera this time around (he directed the first two films, Joe Johnson directed the third). Hopefully once that information is released we can figure out whether this is a movie we can get behind or not.
Are you dreading or anticipating a new "Jurassic Park" film? Tell us in the comments section below or on Facebook and Twitter.