George Lucas and Steven Spielberg say "Indiana Jones 5" needs its MacGuffin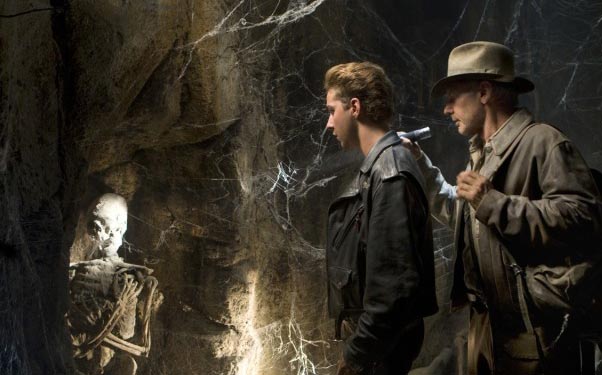 Posted by Terri Schwartz on
For the upcoming "Indiana Jones" film, it's all about the MacGuffin.
It's all director Steven Spielberg and producer George Lucas have been talking about recently. MacGuffin, MacGuffin, MacGuffin. Turns out that a fifth "Indy" movie is indeed in the works (either good news or bad news depending upon where you stand on the reboot of the franchise), but there's one thing it's missing: something for Indiana Jones to quest after.
The "MacGuffin" is a term popularized by Alfred Hitchcock in terms of being a narrative element that drives a story forward. For "Indiana Jones," that element has always been a specific item that is the object of Jones' searches in the movies. In "Raiders of the Lost Ark," it was the Ark of the Covenant." In "Temple of Doom," the Sankara Stones. In "The Last Crusade," it was the Holy Grail, and in "Kingdom of the Crystal Skull," it was the titular Crystal Skull.
In a recent interview with Vulture, Lucas admitted that the one element of "Indy 5" that's missing is its MacGuffin.
"I mean, I know what it's about," he said, "but I just have to find a MacGuffin that fits into the arena we're working in."
That echoes what Spielberg told The Playlist when asked what he meant by saying he and Lucas have agreed on a genre for the movie. Turns out they do have a genre in mind, they just don't have a MacGuffin.
"It's not a new genre at all. [All the 'Indiana Jones' films], they're all the same genre. It's all the same genre. It's just the MacGuffin that changes," he said. "That's what always changes, and that's what we always look for."
What item do you think Indy should quest for this time around? Tell us in the comments section below or on Facebook and Twitter.