For your holiday vacation viewing: IMDb Top 250 movies available on Netflix Watch Instantly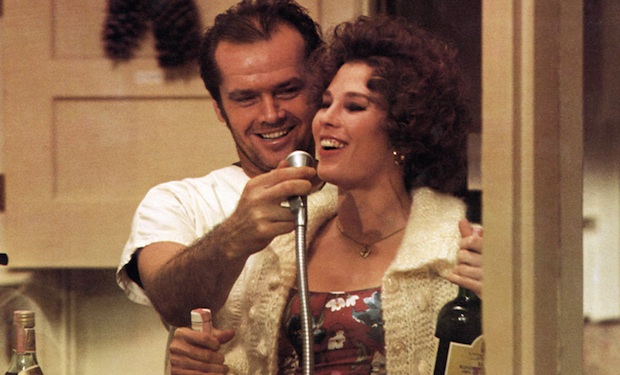 Posted by Matt Singer on
The last week of the calendar year is always a great time to watch movies. Whether you're in the mood for high-brow or low-brow, movie theaters are jammed with great options. And if you've got the week off, you've also probably got plenty of time at home with family and friends to check out movies on cable or online.
At this time last year, we pointed out this article from 100ThingsILearned.com that listed every movie from the IMDb's List of the Top 250 Movies of All-Time then available on Netflix Watch Instantly. The article was updated as recently as last September, but it's already out of date again — at that time 58 out of the IMDB's Top 250 were available on Netflix streaming; today just 50 titles are. Plus, the original list doesn't have direct links to any of the films on Netflix. So here's what I've done for you, People Who Have So Much Time On Their Hands This Week They Need To Find a Lot of Movies to Watch But Not Enough Time to Find These Movies Themselves: I've updated the original list as of 12/26/2011 with direct links to each movie's homepage on Netflix, where you can watch them instantly yourself. Happy holiday viewing.
IMDb Top 250 Films Available on Netflix Watch Instantly
8. "One Flew Over the Cuckoo's Nest"
31. "Memento"
35. "Apocalypse Now"
41. "Toy Story 3"
54. "Double Indemnity"
57. "A Clockwork Orange"
64. "Eternal Sunshine of the Spotless Mind"
67. "Reservoir Dogs"
68. "The Third Man"
71. "Chinatown"
80. "Raging Bull"
81. "Amadeus"
85. "All About Eve"
86. "Bicycle Thieves"
91. "Metropolis"
95. "Downfall"
104. "On the Waterfront"
106. "Die Hard"
120. "Blade Runner"
122. "Witness for the Prosecution"
133. "The Big Lebowski"
142. "Scarface"
145. "High Noon"
148. "Trainspotting"
150. "The Gold Rush"
153. "Butch Cassidy and the Sundance Kid"
156. "The Grapes of Wrath"
157. "Lock, Stock, and Two Smoking Barrels"
163. "The Thing"
170. "The Terminator"
173. "The Graduate"
181. "Dog Day Afternoon"
184. "Good Will Hunting"
187. "Network"
194. "Mary and Max"
195. "8 1/2"
197. "The Killing"
198. "Dial M For Murder"
199. "Persona"
202. "The Hustler"
205. "The Exorcist"
209. "Star Trek"
212. "Howl's Moving Castle"
216. "Rocky"
218. "Sherlock Jr."
222. "Nights of Cabiria"
223. "Let the Right One In"
239. "Ip Man"
244. "Shutter Island"
250. "Nosferatu"
What's the best movie available on Netflix Watch Instantly? Give us your pick in the comments below or write to us on Facebook and Twitter.