"The Hunger Games" soundtrack to include The Decemberists, Arcade Fire and Taylor Swift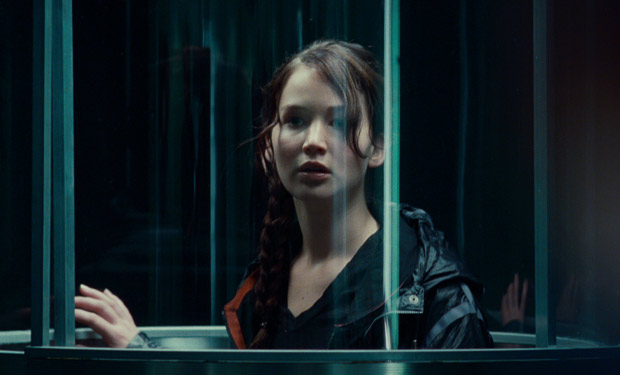 Posted by Terri Schwartz on
With composers T-Bone Burnett and James Newton Howard putting together the music for the upcoming "The Hunger Games" adaptation, it should come as no surprise that the soundtrack for the film is going to be pretty darn good. A couple of artists off the album have been announced, including The Decemberists and Win Butler & Regine Chassagne of Arcade Fire, and they are definitely living up to our high expectations of the process.
We have to admit, we were a little bit hesitant when the first musician to be announced on the project was Taylor Swift. "The Hunger Games" skews to a number of different audiences, and Swift caters to the younger, mostly female portion of it. But Swift's song, "Safe and Sound," is very unlike her typical bubbly country music and actually fits with the tone of "The Hunger Games" very well. If this is the shape of the soundtrack to come, then consider us fully enthused.
In addition to Swift, The Decemberists and Butler & Chassagne, leading lady Jennifer Lawrence will be adding her vocals to the soundtrack for the song "Rue's Lullaby." That song will be used within the film, and will likely on "The Hunger Games" full soundtrack disc as well.
There likely will be more musical announcements for "The Hunger Games" soundtrack in the coming weeks, but for now we can rest assured that each of the artists brought on to the project will be creating original songs that will match the film in tone.
Though comparisons from "The Hunger Games" to "The Twilight Saga" are something of a stretch, it's fair to say that Lionsgate is going the same route Summit did with "Twilight's" soundtracks by combining mainstream talents with indie darlings. And, whether you liked the "Twilight" films or not, those soundtracks were actually pretty darn good.
"The Hunger Games" stars Lawrence, John Hutcherson and Liam Hemsworth and is directed by Gary Ross. It's due to hit theaters on March 23.
Do you like the current line-up for "The Hunger Games" soundtrack? Who else would you like to see be on it? Tell us in the comments section below or on Facebook and Twitter.