"The Hobbit" sneaks a peek before tonight's teaser release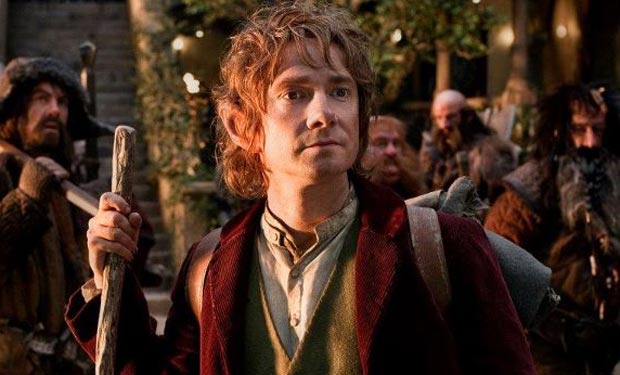 Posted by Terri Schwartz on
Looking forwards to tonight's premiere of "The Hobbit"? So are we and so, apparently, is Warner Bros. The studio has released a shiny new still from the film that features Martin Freeman as Bilbo Baggins as well as many of his dwarf companions.
Likely we'll be seeing some video to accompany this shot when the trailer premieres online tonight (or in front of "The Adventures of Tintin" tomorrow, for those of you who want to wait to see it on the big screen). Hopefully we'll get a better introduction to the dwarves that accompany Bilbo on his quest than just hazy figures in the background of a shot, but we'll be happy just getting back to the Shire again in general.
"The Hobbit: An Unexpected Journey" will hit theaters on December 14, 2012, which makes its release just shy of a year away. There's sure to be plenty more promotion for the film in the coming months, but for now we're "Lord of the Rings" starved enough to have this new image be exciting enough to make our day.
Directed by Peter Jackson, "The Hobbit" also stars Ian McKellan, Elijah Wood, Andy Serkis, Benedict Cumberbatch and Richard Armitage.
What do you hope is shown in the first "The Hobbit" trailer? Tell us in the comments section below or on Facebook and Twitter.