Harrison Ford and Ben Kingsley confirmed for "Ender's Game"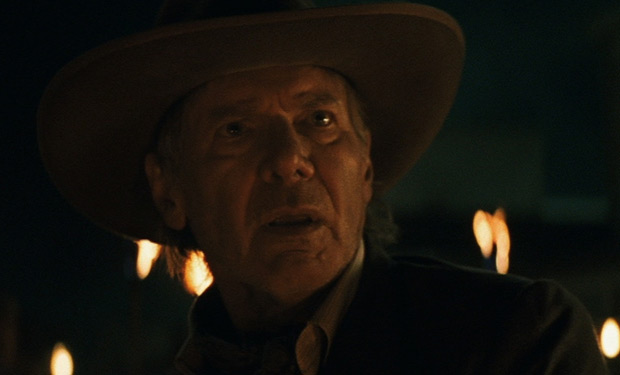 Posted by Terri Schwartz on
Many fans were on the fence when Gavin Hood's upcoming "Ender's Game" adaptation was first announced. The beloved sci-fi novel written by Orson Scott Card has been eyed for the big screen for a long time, and Card has even written and overseen drafts of the script, but still people remained skeptical. Fortunately the recently announced full cast for the film should ease a lot of those fears.
Asa Butterfield was already announced to play the titular Ender Wiggins, while Harrison Ford, Hailee Steinfeld and Ben Kingsley were all rumored to be up for roles as well. A new report from Variety confirms Ford as General Hyram Graff, Steinfeld as Petra Arkanian and Kingsley as the legendary war hero Mazer Rackham. In addition, the rest of the full cast has been announced as well.
Abigail Breslin is definitely the biggest new name to come out of the full cast line-up. She'll be playing Ender's genius sister, Valentine Wiggin. "Let Me In" actor Jimmy Pinchak will play their psychopathic brother Peter.
In the Battle School, TV actor Aramis Knight has gotten the major role of Bean, Ender's second-in-command. Rounding out the young soldiers is Moises Arias as Bonzo, Suraj Parthasarathy as Alai, Conor Carroll as Bernard, Khylin Rhambo as Dink and Brendan Meyer as Stilson.
"Ender's Game" follows young soldier Ender Wiggins after he is recruited by the International Fleet to destroy the alien Formic race that previously attacked Earth. It is set to go into production in early 2012 in New Orleans. The film is currently slated for a March 15, 2013 release date.
What do you think of the full "Ender's Game" cast? Do you now have faith in this adaptation? Tell us in the comments section below or on Facebook and Twitter.