Hailee Steinfeld in talks to join "Ender's Game" as female lead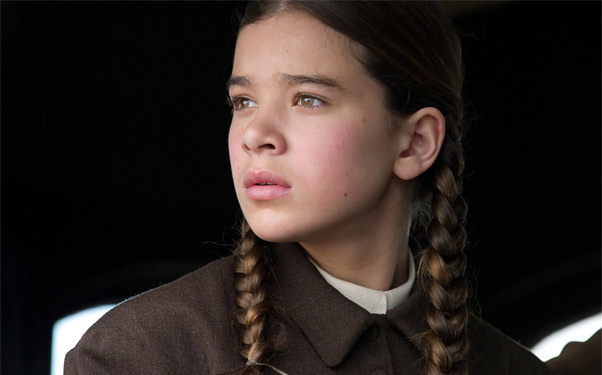 Posted by Terri Schwartz on
Now that Asa Butterfield is locked in to play Ender Wiggins in the upcoming Gavin Hood "Ender's Game" adaptation, the rest of the casting process is quickly falling into place. A new report says that "True Grit" starlet Hailee Steinfeld is in negotiations to play Petra Arkanian, the most important female character in the movie.
The news comes from Variety, who describe Petra as "the only girl in Salamander Army who quickly becomes Ender's ally and trusted right hand." If her role in the novel is anything to go by, this would be a pretty meaty part for Steinfeld. It also would be her first chance to dabble in an action film after she missed out on getting the lead role for "The Hunger Games."
Also still in talks for the flick is Harrison Ford. He is one of several adult actors Hood is looking at to play Colonel Hyrum Graff. Ford would obviously be our favorite choice, but there's no guarantee that he will come on board the project as the army recruiter and surrogate father of the children in the Battle School.
There are still several major roles to cast before the main casting process is completed. Bean is probably the biggest character left who needs an actor attached to him, but there are also Ender's siblings Peter and Valentine, and other Battle School recruits including Dink, Bonzo, Rose the Nose, Alai and Mick. It will be interesting to see if Summit and Hood continue to go for relatively well-known actors, or if they start casting unknowns. Only time will tell.
Would you like to see Steinfeld in "Ender's Game"? Tell us in the comments section below or on Facebook and Twitter.