"G.I. Joe: Retaliation" trailer features Bruce Willis, The Rock and a fistful of ninjas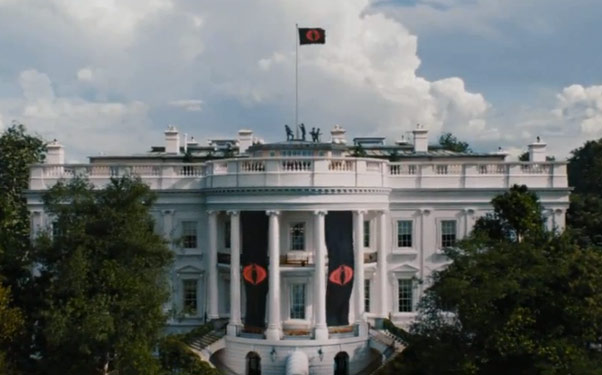 Posted by Terri Schwartz on
Big explosions. Ninja battles on cliff wall faces. Bruce Willis. What more could a person want from the upcoming "G.I. Joe: Retaliation"? Our answer: nothing.
Ever since casting for the sequel to 2009's "G.I. Joe: The Rise of Cobra" started, it was clear this film was going to take a marked turn from its predecessor. There were few returning players, a new action star (Dwayne Johnson) who seemed to be taking front and center, and of course the involvement of Willis. We were a bit curious at what direction "Retaliation" was going to go in and how it was going to juggle all of these new elements, and the trailer answered that question for us pretty resoundingly. "G.I. Joe: Retaliation" just kills off the majority of its previous cast members.
Goodbye Sienna Miller, Rachel Nicols and Adewale Akinnuoye-Agbaje, and hello Adrianne Palicki, Ray Stevenson and RZA. There are a few returning cast members, like Channing Tatum, Jonathan Pryce, Ray Park and Byung-hun Lee, but it seems like the majority of the new Joe team is new. That includes Willis as Joe founder General Joe Colton, a character that never appeared in the original "Joe" cartoons.
This film might not necessarily end up being "good" per se, but this first teaser released certainly looks like it might be fun. It will be interesting to see Tatum and Johnson face off against one another as Captain Duke Hauser and Roadblock, respectively, but it's that cliff-face fight sequence that's really got us hopeful. And there's your explanation for how director John M. Chu can successfully transition from the "Step Up" films to a blockbuster action movie.
"G.I. Joe: Retaliation" hits theaters on June 29.
What did you think of the "G.I. Joe: Retaliation" trailer? Tell us in the comments section below or on Facebook and Twitter.