Felicity Jones to play Dickens' mistress in Ralph Fiennes' "The Invisible Woman"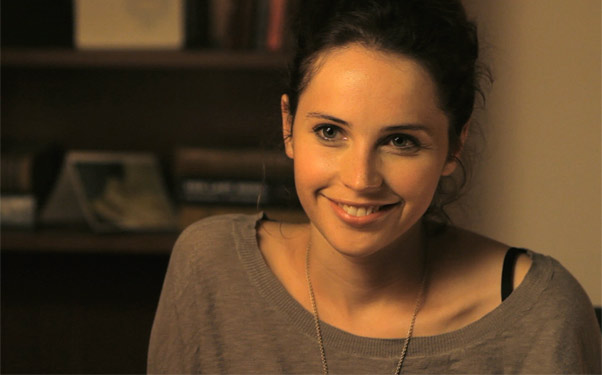 Posted by Terri Schwartz on
Felicity Jones is making a name for herself by being an onscreen persona with some serious relationship issues. The 28-year-old actress just earned a Gotham Award for her performance in the indie hit "Like Crazy" and landed the role of one of Howard Hughes' love interests in Warren Beatty's biopic of the eccentric millionaire, and now she's landed another part as a popular historical figure's main squeeze. The Daily Mail is reporting that she'll play Charles Dickens' mistress of 13 years, Nelly Ternan, in an adaptation of the novel "The Invisible Woman."
Ralph Fiennes will direct the adaptation, and we're hoping he'll star in the film as Dickens as well. Fiennes is hot off his well-received directorial debut "Coriolanus," which is getting an Oscar run in New York and Los Angeles starting today.
Considering the fact Dickens is one of the most well-known authors in the English language, it's interesting that few films have been made about his life. According to Amazon, "The Invisible Woman" offers the "fullest account to date of Charles Dickens's secret 13-year romance with actress Ellen "Nelly" Ternan." Historical sources point at Ternan for being the reason Dickens separated from his wife Catherine, because the latter accidentally received a bracelet meant for Dickens' mistress. The two never married.
Filming on "The Invisible Woman" is said to start during spring or summer 2012 with BBC films producing. It will likely be released at some point in 2013.
Do you think Jones is a good fit for "The Invisible Woman"? Tell us in the comments below or on Facebook and Twitter.