DC's New 52 Omnibus lets new readers jump into the universe without any "crisis"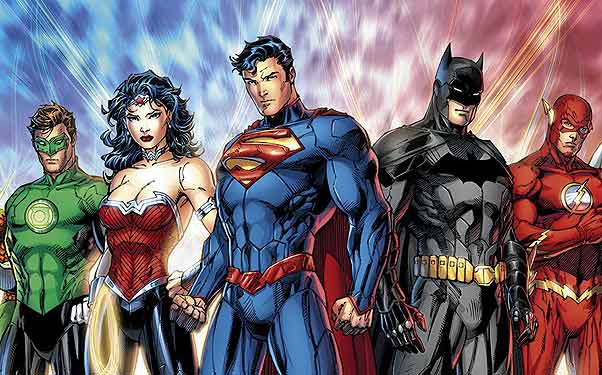 Posted by Will Weinand on
In the course of collecting comic books over the last 25 years, I've noticed that there are two things readers show up for: stories where everything falls apart and the corresponding rebirths from those cataclysmic events. DC Comics has been a pioneer of these major events, from their continuity shattering "Crisis on Infinite Earths" to the "Death Of Superman," a storyline in 1992 was a comic book event that drew national media attention because the publisher was willing to take the risk of killing off one of their most beloved and internationally recognized characters to revitalize the storyline.
For most comics, it's not easy to jump into the story. There's a good chance that if you come from a comic book family, your Superman WAS your father's Superman (and quite possibly your grandfather's Superman depending on how old you are). In some cases, with continuities stretching back almost 75 years, romances have gone on for decades, heroes have died and come back from the gave (some more than once) and yet most of them stay between the ages of 28 and 35. It's a lot for the next generation to catch up on, and those are the readers the industry needs.
Welcome to the New 52, an event that saw the cancellation of every currently running DC title at the end of last August and a relaunch in September starting with an all-new Justice League series by superstar talents Geoff Johns and Jim Lee. It was a bold move that achieved the twin goals of tearing down the house and getting the band back together in a single stroke. The heroes had been updated, retooled, their origins tweaked, their histories streamlined. And their were twists to hook in readers who feared they might be getting more of the same; the Man of Steel could get nosebleeds and Bruce Wayne was raising a ten year old son instead of mentoring orphan wards.
Three months after DC's line-spanning reboot hit the shelves in their individual format, the entire line of "New 52" comics that we released in September have been collected in to a massive hardcover omnibus that is available today. And by massive, we mean that it wouldn't hurt to have a magic ring or be powered by Earth's yellow sun if you wanted to read this standing on the train.
Clocking in at a massive 1,216 pages, it's a collection that pulls from DC's pantheon of characters to create a wealth of visually charged moments. At the time of the relaunch, IFC picked some of our favorite titles, and now looking it over in one sitting reinforces some of the incredible things the event brought readers in a single month. Batman and the Joker taking on a riot together in Arkham Asylum, Wonder Woman rolling out of bed to wage a war against the Gods, and a young Clark Kent (now a hipster hero of the common man) taking on his first runaway train.
Along with the blockbuster action, there are also some wonderful "human" moments, like Green Lantern hitting up his ex to co-sign on a car loan and Aquaman facing off against snide blogger in a seafood restaurant, culminating in a "drop the mic" moment the Lord of Atlantis has earned after years of "your only power is to talk to fish" jokes.
While I've always been a fan of the rich history of comics, I understand that they need to grow, change and adapt to remain relevant. The collection is a great jumping on point for anyone who has been curious about getting back in to reading them, and with the final installment of Christopher Nolan's Batman series and "Man of Steel" on the horizon, there's sure to be a few.
"The New 52" Omnibus is perfect holiday gift for readers new and old, or a great addition to your own collection.
Will you be picking up the Omnibus? Let us know in the comments below or on Facebook or Twitter.