"'Crank 3' is going to happen," says director Mark Neveldine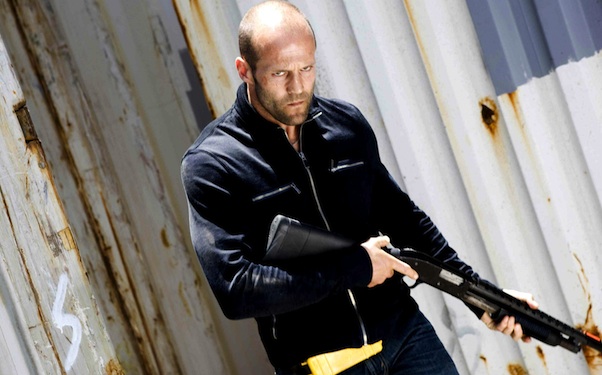 Posted by Matt Singer on
You guys don't need to get me a present for my birthday (*coughDecember23cough*) anymore. I already got everything I wanted. That's because Mark Neveldine — one half of the brilliant writing/directing tandem Neveldine/Taylor" — told Empire that "Crank 3" — the second sequel to "Crank," a.k.a. one of the best action movies of the last decade, and the first sequel to "Crank: High Voltage," a.k.a. one of the craziest action movies of the last millenium — is "going to happen."
Empire was talking with Neveldine about his upcoming "Ghost Rider" sequel with Nicolas Cage, "Spirit of Vengeance" and asked whether he'd like to see "Vengeance" co-star Idris Elba join the next installment in the "Crank" franchise alongside series god star Jason Statham. Here's what he said:
"I would LOVE that! Actually, we joking-but-not-quite-jokingly joked about that with Idris while we were over in Romania and Turkey. Just trying to figure out a way of getting him into 'Crank 3.' There are so many different ways that 'Crank 3' could go. We've been talking about the top 50 ideas we what to do for 'Crank 3,' so we're just trying to pair them down. By the way, 'Crank 3' is going to happen, the studios are really excited about it — it's just all about timing."
And cue wildly enthusiastic cheering…
Here is my advice to Neveldine and Taylor if they truly have fifty different ideas for what to do in "Crank 3:" Just make them all. I will watch 50 more "Crank" movies. In each one, Statham can have a different debilitating handicap that requires all manner of recharging or juicing or having sex in public (if you haven't seen the first two films, having sex in public is a weirdly important part of the "Crank" mythos). Like maybe "Crank 3" could be called "Crank: Hungry Heart" and in that one Statham's artificial heart is replaced with a sentient alien creature from space that needs to constantly eat human flesh to survive. And then they follow that with "Crank: I Sock It," where Chev Chelios goes blind and he receives new robotic eye implants that shoot death lasers, but they require a constant supply of Visine drops, so he has to keep schlepping out to CVS.
You get the idea. The possibilities really are endless. I hope we get to see them all.
Psyched for "Crank 3?" Say yes, or we're never talking again. Leave us your exciting comments below or write to us on Facebook and Twitter.
[H/T JoBlo]