New "Cloud Atlas" still and production art reveal the Wachowskis' vision for 2144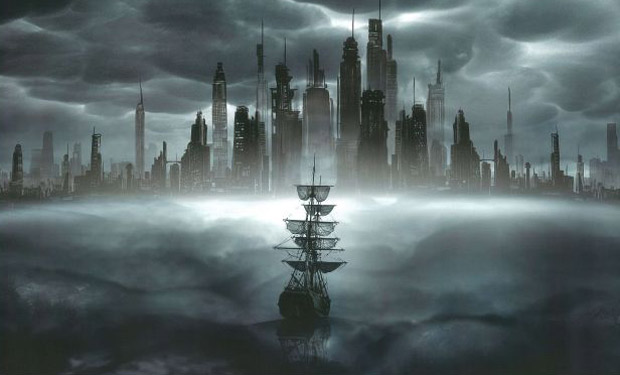 Posted by Terri Schwartz on
When the Wachowskis released the first image to promote their upcoming film "Cloud Atlas" last week, there wasn't much for the average person to sink their teeth into. Fans of the David Mitchell novel would recognize props like the VW Beetle and the Chatham Island totems, but there was no first look at the sets or characters that make up the six entwined storylines in the film.
Well, no longer. HanCinema, the Korean movie and drama database, got their hands on a still from the film that takes place in dystopian futuristic Korea. It features Korean actress Bae Doona ("The Host") as Sonmi-451, a clone who serves as the main character for one of the movie's six plotlines. In the novel, her portion is called "An Orison of Sonmi-451."
In addition to the still of Doona, HanCinema also posted two images of concept art for the Korean portion of the film. Needless to say, the art shows a very Wachowski vibe and likely the final product of this portion of the film will look very similar to what these pictures depict. One of them is titled Seoul, 2144, the setting of "An Orison of Sonmi-451."
Hopefully the Wackowskis continue to roll out images from the film in a similar fashion. "Cloud Atlas" also stars Tom Hanks, Halle Berry, Hugh Grant, Susan Sarandon, Hugo Weaving, Ben Whishaw, James D'Arcy and Jim Sturgess. Each actor will play multiple roles in the movie. The film recently wrapped production and is due in theaters on October 26, 2012.
What do you think of the still and concept art for the Korean portion of "Cloud Atlas"? Tell us in the comments section below or on Facebook and Twitter.